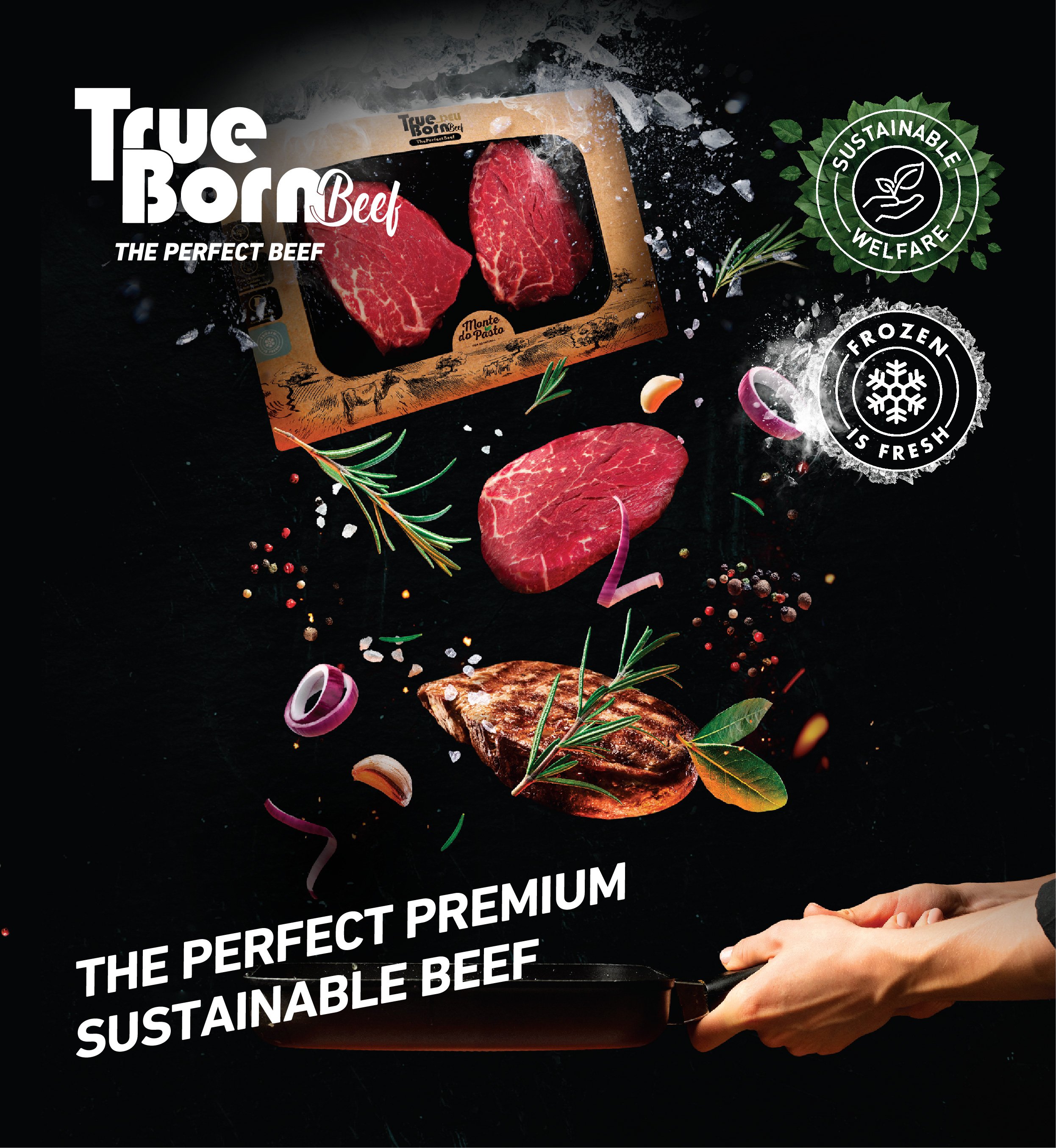 SUSTAINABLE FOOD
True Born is premium quality beef raised with passionate, sustainable welfare practices.  It aims to put health and sustainability on the menus and inspire people to adopt healthier food habits and a restorative impact in the planet.
A CONSISTENT PREMIUM BEEF MADE OF SUSTAINABLE PRACTICES
True Born Beef is raised at Monte do Pasto, in the most beautiful southern plains of Portugal. We care about our animals and protect the natural landscape where they grow. Our integrated breeding and beef production systems work in harmony to offer you a great meal, from farm to plate.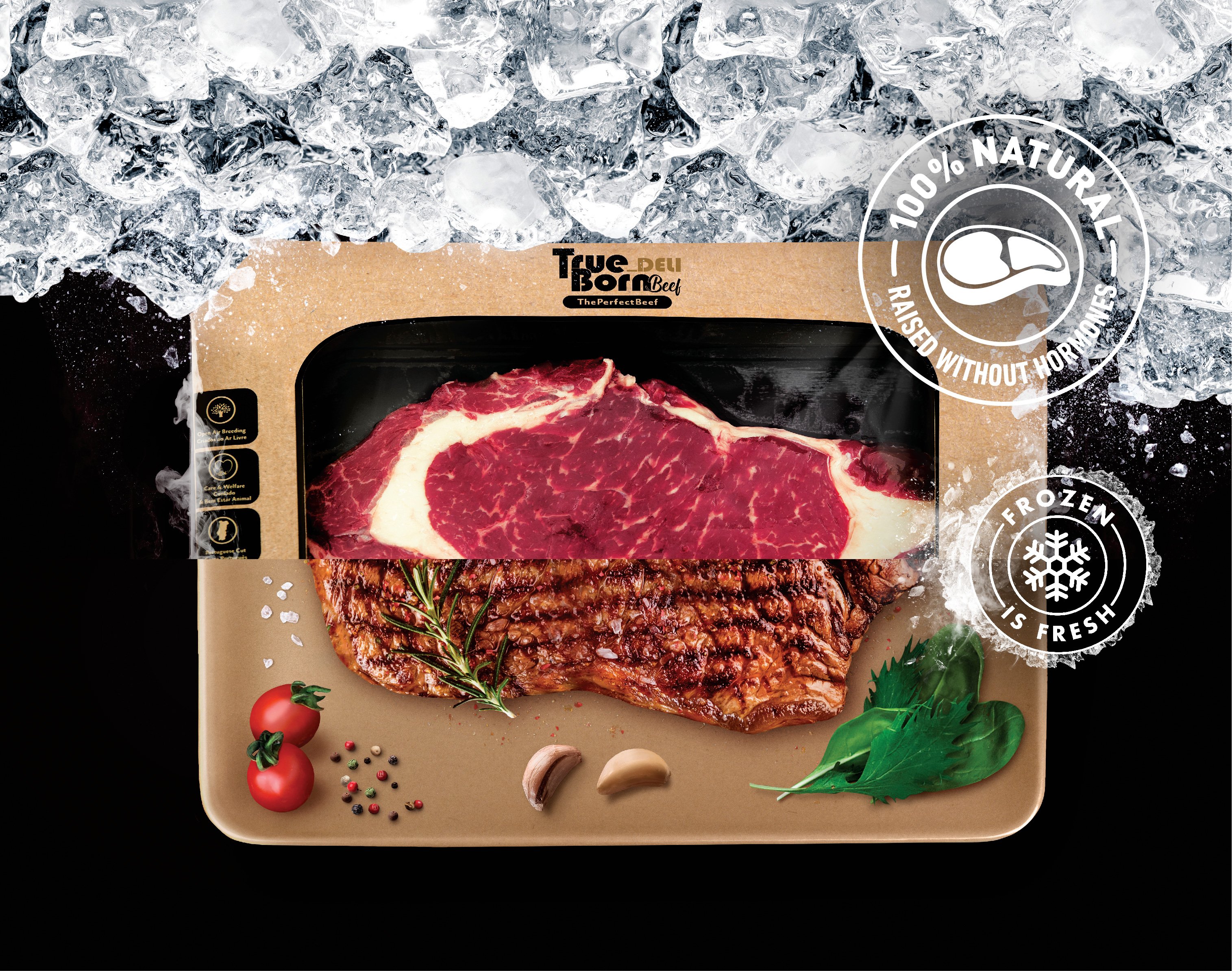 TRUE BORN FROM FARM TO FORK
Our animals are raised outdoors with the best sustainability and welfare practices to offer premium and healthy meat. The beef highly controlled production process includes over 10 days of natural meat maturation and flash ultra-frozen to improve tenderness, intensify taste and flavor and safely preserve its unique freshness.  The cuts are perfect for a steakhouse experience at home and unforgettable moments at table.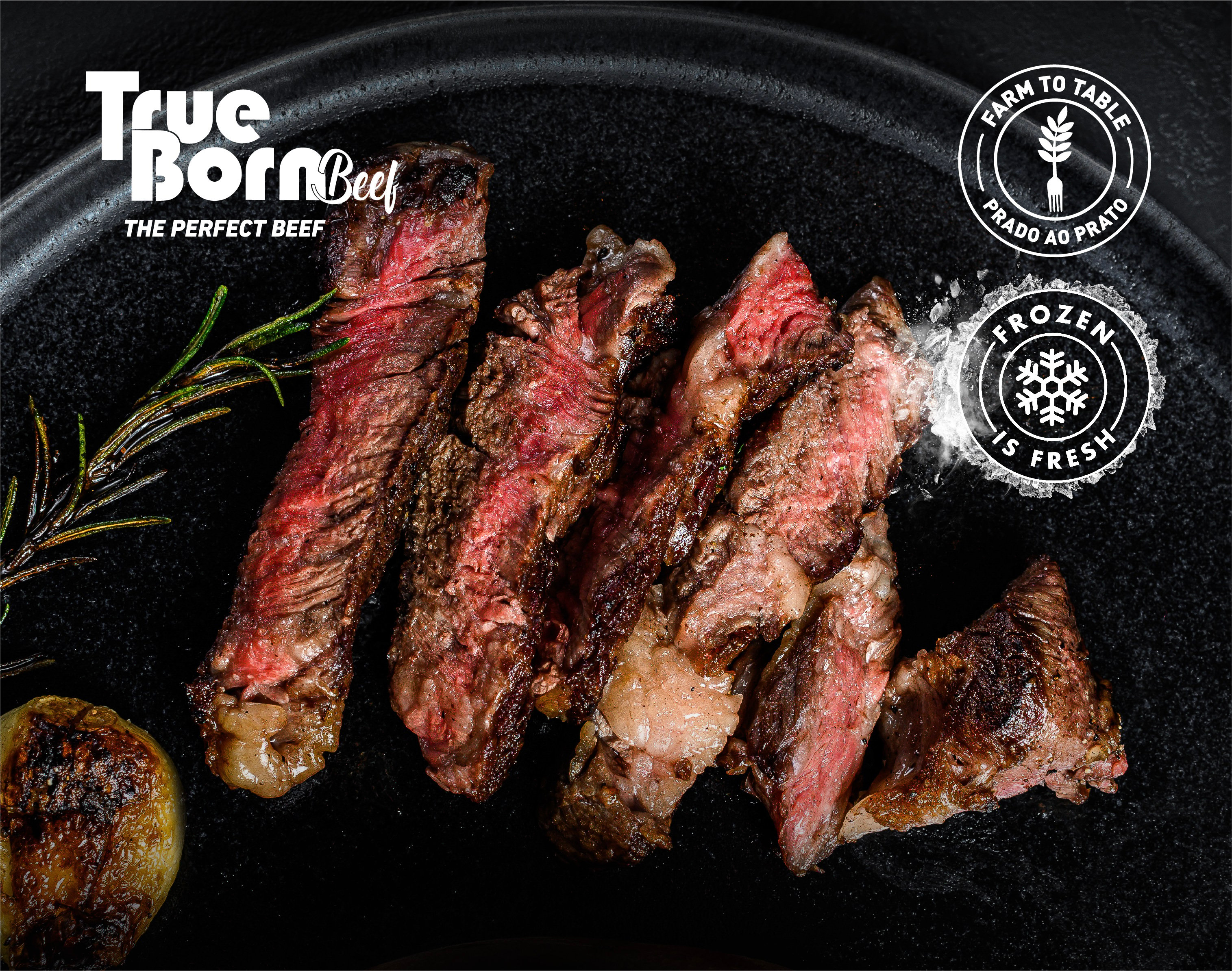 MADE OF BEST BEEF BREEDS. TAILORMADE GRAINFED NUTRITION: RAISED WITHOUT HORMONES.
A perfect blend of the best European breeds: Limousine, Charolais and Angus is the secret to our tasty and juicy beef.  We grain fed our animals with unique hormones free formulas, produced in our animal feed factory, that enhance beef tenderness, flavour and nutritional value.
True Born Beef is offered for Foodservice and at Retail in a variety of trendy single portioned cuts, ultra-frozen to lock in the beef's premium quality, healthy nutrients and superior tasting experience.  We support Chefs and Consumers in their quest to put health and sustainability on their tables and contribute to a healthier and better future.