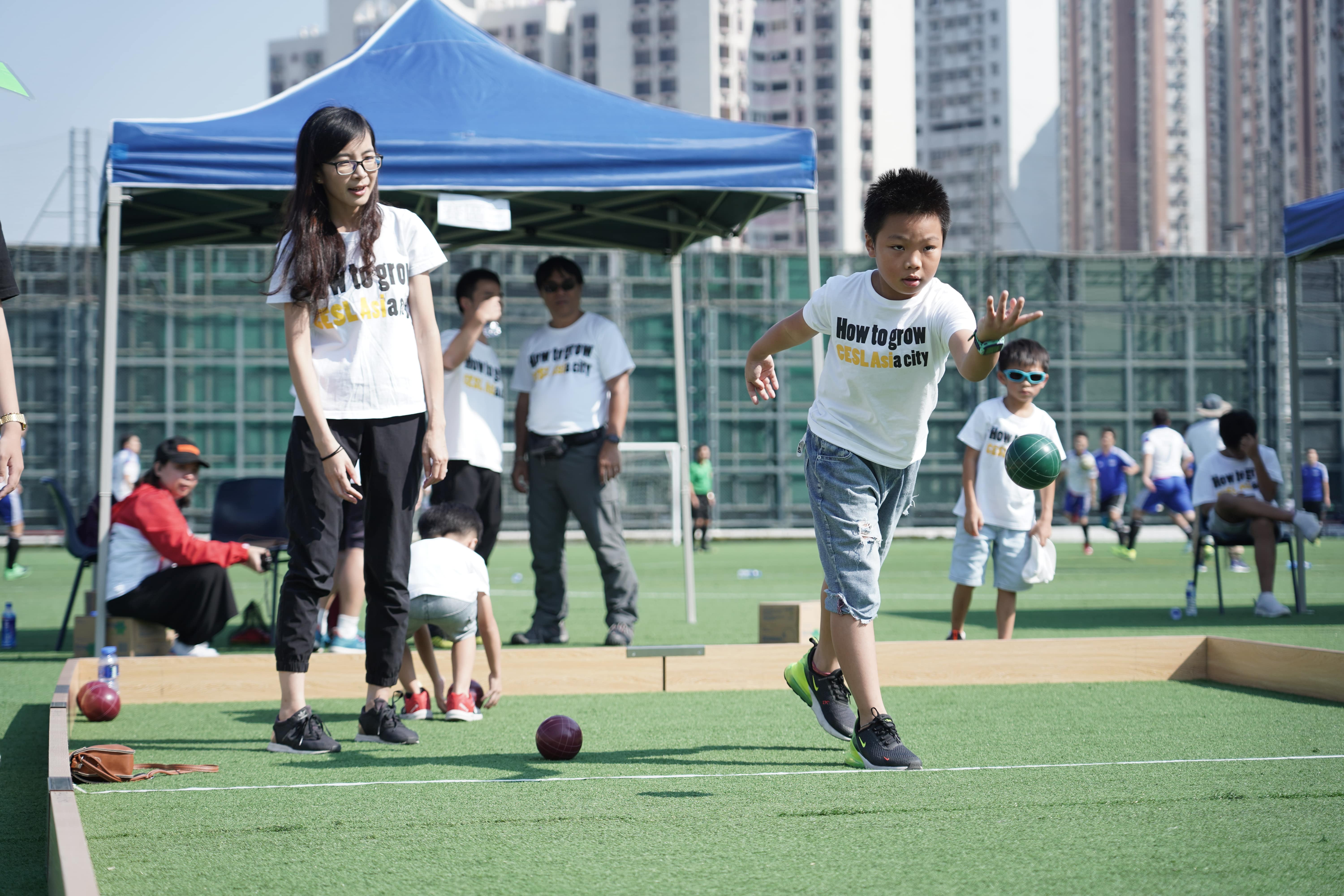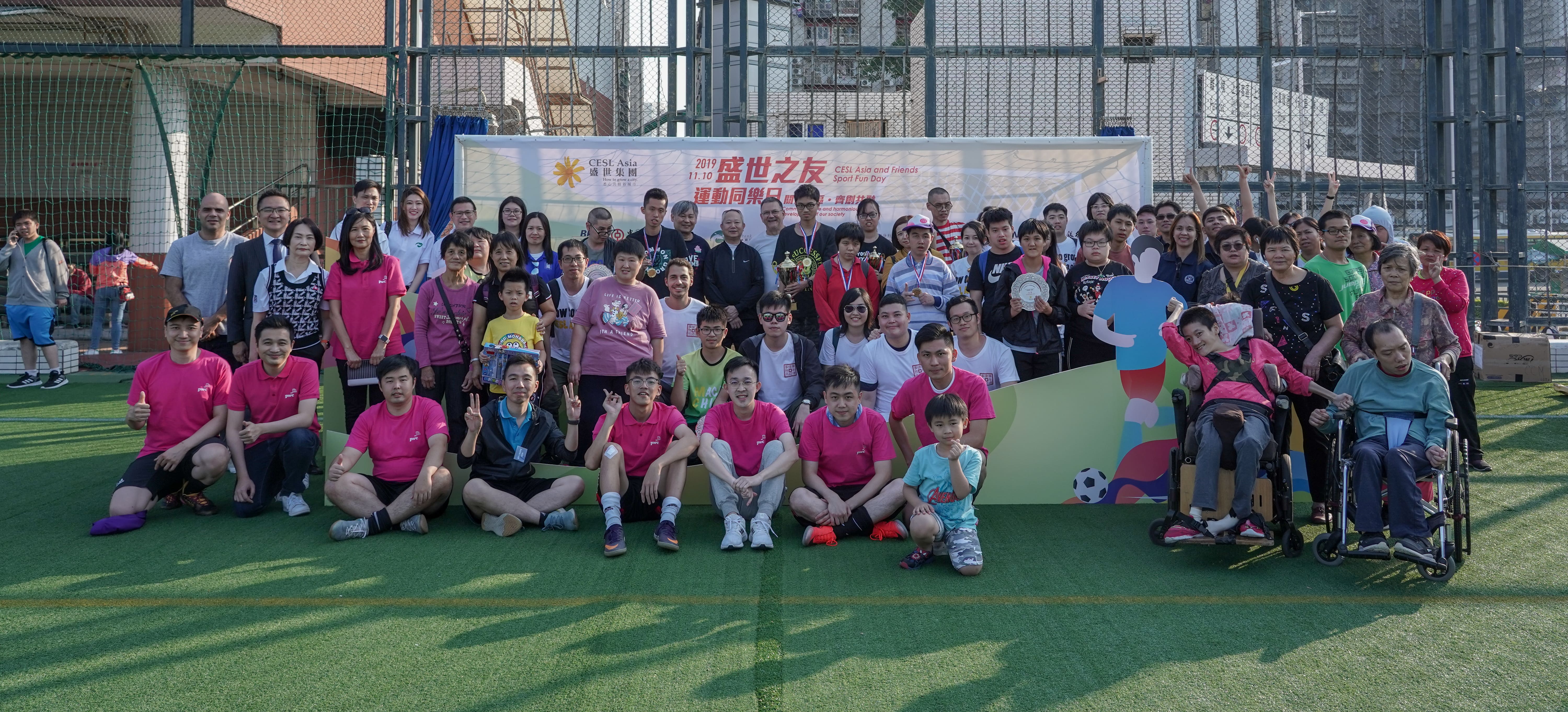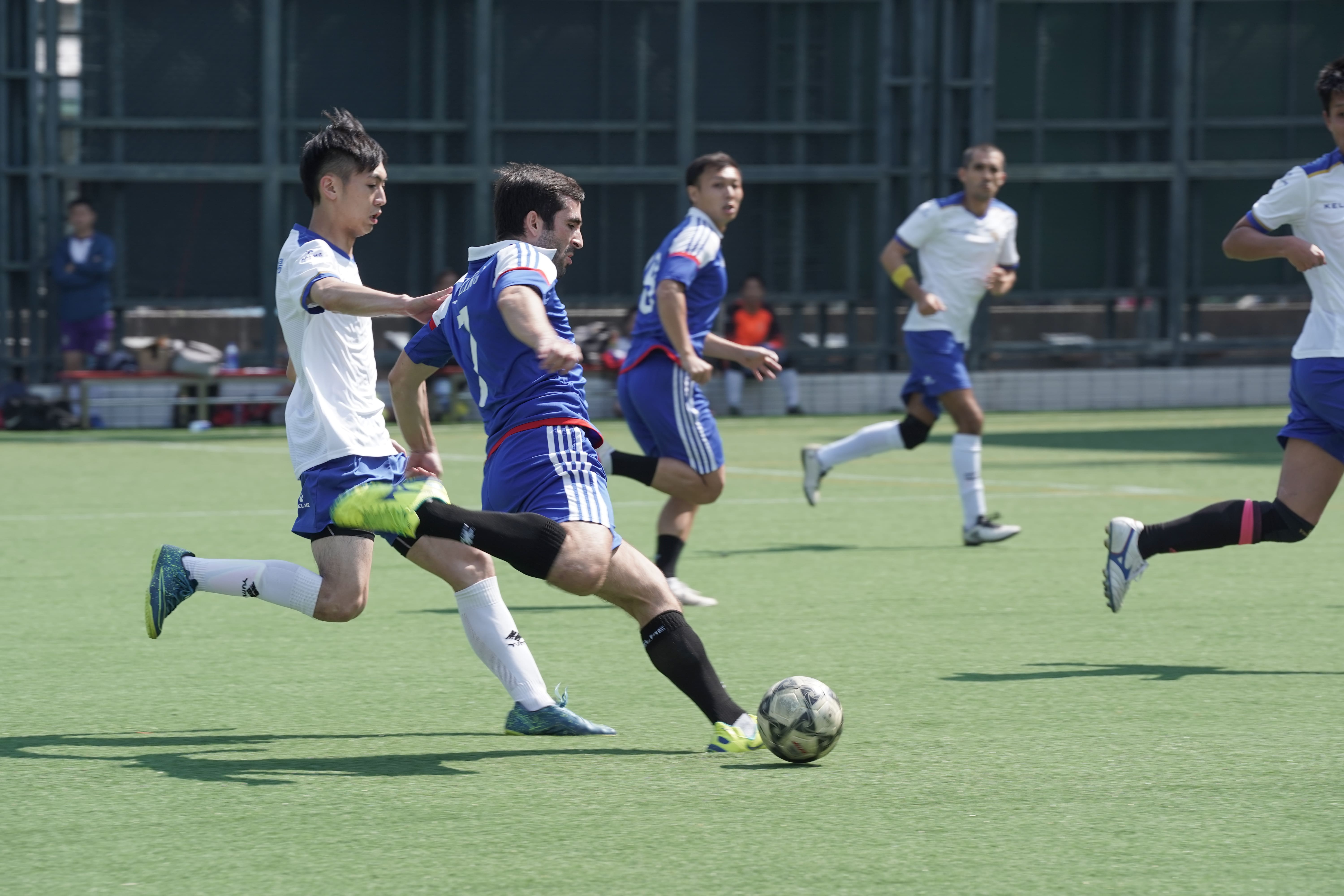 CESL Asia has successfully held its "Sport Fun Day 2019" on 10 November at Macau Federation of Trade Unions Workers Stadium. The event has attracted more than 200 participants and volunteers and raised a total amount of over MOP150,000 in donations to Macau Special Olympics, as to support its Disabled Sports Program and its daily operation.
The event was consisted of Football Tournament, Bocce Tournaments, Invitational Friendly Football Tournament, Bocce Family Race and Charity Bocce Challenge. A Kids Corner & Charity Sale Booth were also set up on the site to attract more participation from the public audience. 70 members from Macau Special Olympics have actively joined the event together with the participants from 17 supporting entities. The team from Bank of China Macau Branch was crowned as Champion of Football Tournament while the team from The Macau Institution of Engineers was crowned as Champion of Bocce Tournament.
This is the 3rd year that CESL Asia organizes this meaningful event, which allows all participants to develop physical fitness and to experience fun moments, and more importantly, this event aims to deepen the understanding and care from the society to the intellectual disabilities.
The event has achieved the success thanks to the great support from the following partners and sponsors: Banco Comercial de Macau, Banco Nacional Ultramarino, Banco Tai Fung, Bank Of China Macau Branch, Be-1, Galaxy Entertainment Group, Global Communications Advertising & Marketing Ltd., Grupo Recreativo das Finanças, Jardine Lloyd Thompson Limited, Jorge Neto Valente, Lawyers and Notaries, Jornal Tribuna de Macau, Macau Coca-Cola Beverage Co. Ltd., Macau Daily Times, Macau International Airport Company Limited (CAM), McDonald's Macau, MGM, Milton Exhibits & Engineering (Macau) Ltd., Philippine Consulate General - Macau SAR, PricewaterhouseCoopers, The Macau Institution of Engineers and University of Saint Joseph.