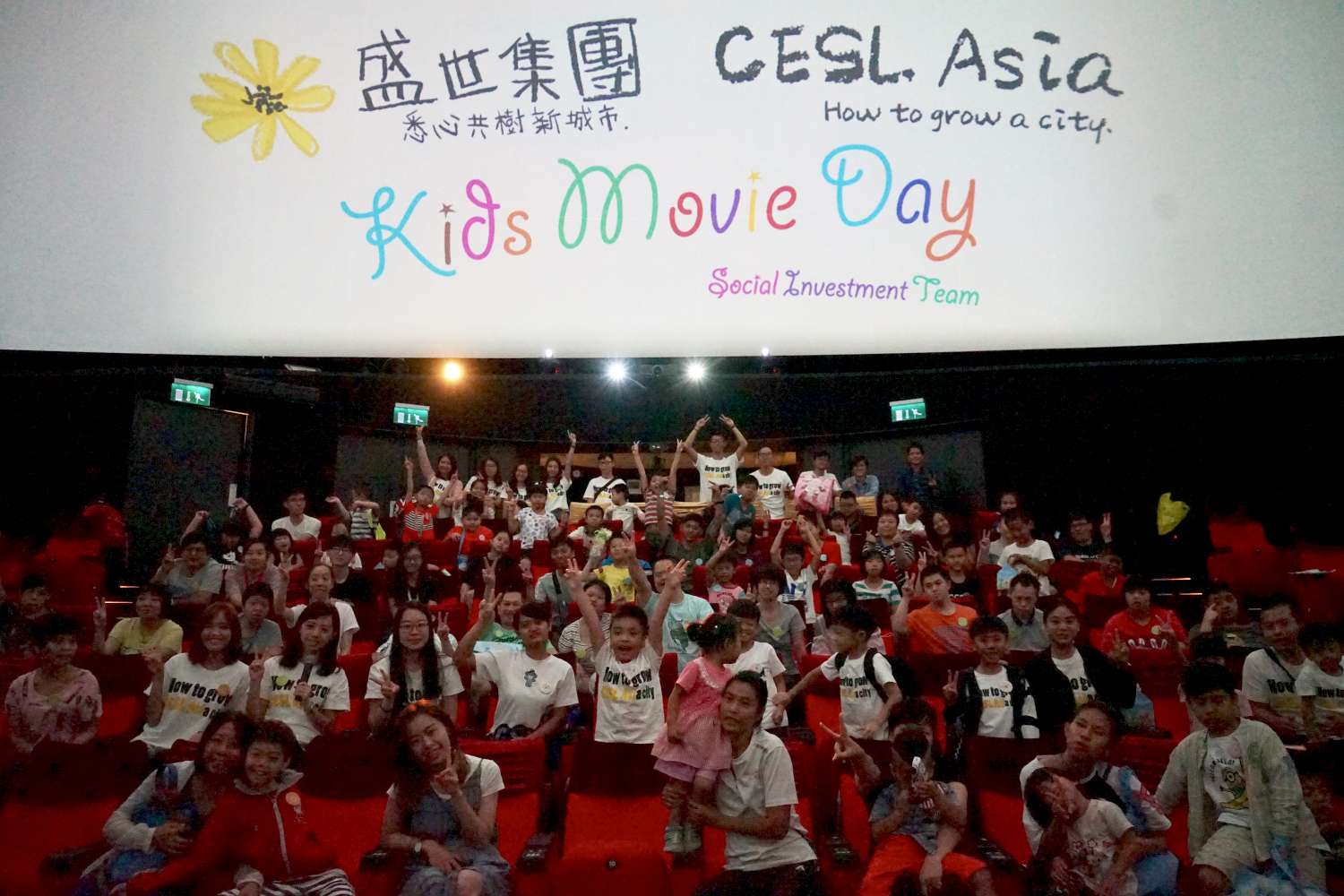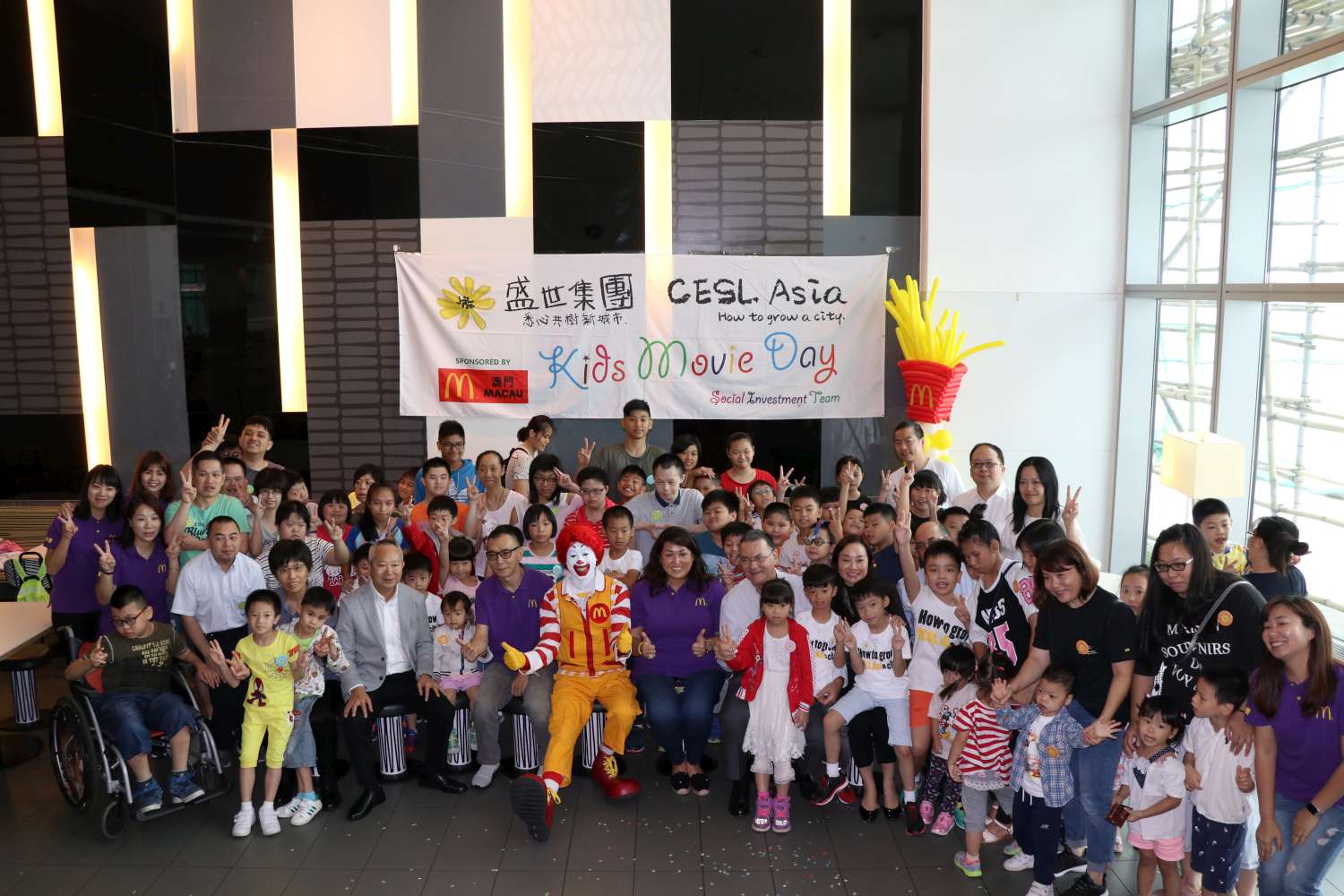 On 27 August, CESL Asia hosted its "Kids Movie Day" for the eighth consecutive year. The company and its Social Investment (CSI) Team have been bringing over 15 local beneficial institutions to the event during the past years; apart from arousing public attention towards underprivileged children, CESL Asia hopes to propagate a positive message to the local children and encourage them contributing back to Macao's community.
A total of four local institutions were invited to the event, including Fuhong Society of Macau, Association of Mentally Disabled Families, Mong Ha Children and Youth Home, and Joy Integrated Family Service Centre of Caritas Macau, together with the children from CSI Team made up a total of 120 participants. Being a long-term partnership with the company, Golden Burger (Macau) Food Company Limited has been supporting the event fully throughout the years. The President and CEO of CESL Asia, Mr. Antonio Trindade, Director, Mr. Dominic Sio; and the CEO of Golden Burger Group and Developmental Licensee of McDonald's Macau, Ms. Michelle Ho, plus both companies' management team presented in this event.
The fantastic performance and interactive game show of Mr. Ronald McDonald were a highlight of the event. The CSI Team then led all participants to the Planetarium of Macao Science Center for a lively and entertaining introduction of company local services that beneficial to the community and how are those services connected with the kids in daily life. We aim to inspire and encourage our future ones about the importance of giving back to the community where we are living. Hereafter the movie "The Little Prince" was featured, and the company mainly selected this movie for the promotion of positive thinking as well as cherish moments. The day was later ended with a tour in Macao Science Center whereas all participants spent a great time in learning the popular science in a lively and vivid fashion, and Macao Science Center fully sponsored all admission tickets. In addition, we would like to express our sincere thanks to Global Communications Advertising & Marketing Ltd for their support in organizing this meaningful event.
The President and CEO of CESL Asia, Mr. Antonio Trindade expressed that children are important stakeholders and the pillars of future. The company hopes to spread love and care towards local children, and most importantly cultivate their talents to aware that they do also have the ability to contribute to the community, just like CESL Asia and its staff --- serving Macao, contributing back to Macao and aims at enhancing the living and environment standard for local citizens.
Reaching its 30th anniversary, CESL Asia has been actively promoting various charitable and community development events through the non-profit "CESL Asia Social Investment" fund, caring local youth and children with practical actions, adhering to the vision of sustainable development, benefiting the community, and together building a better today and tomorrow.