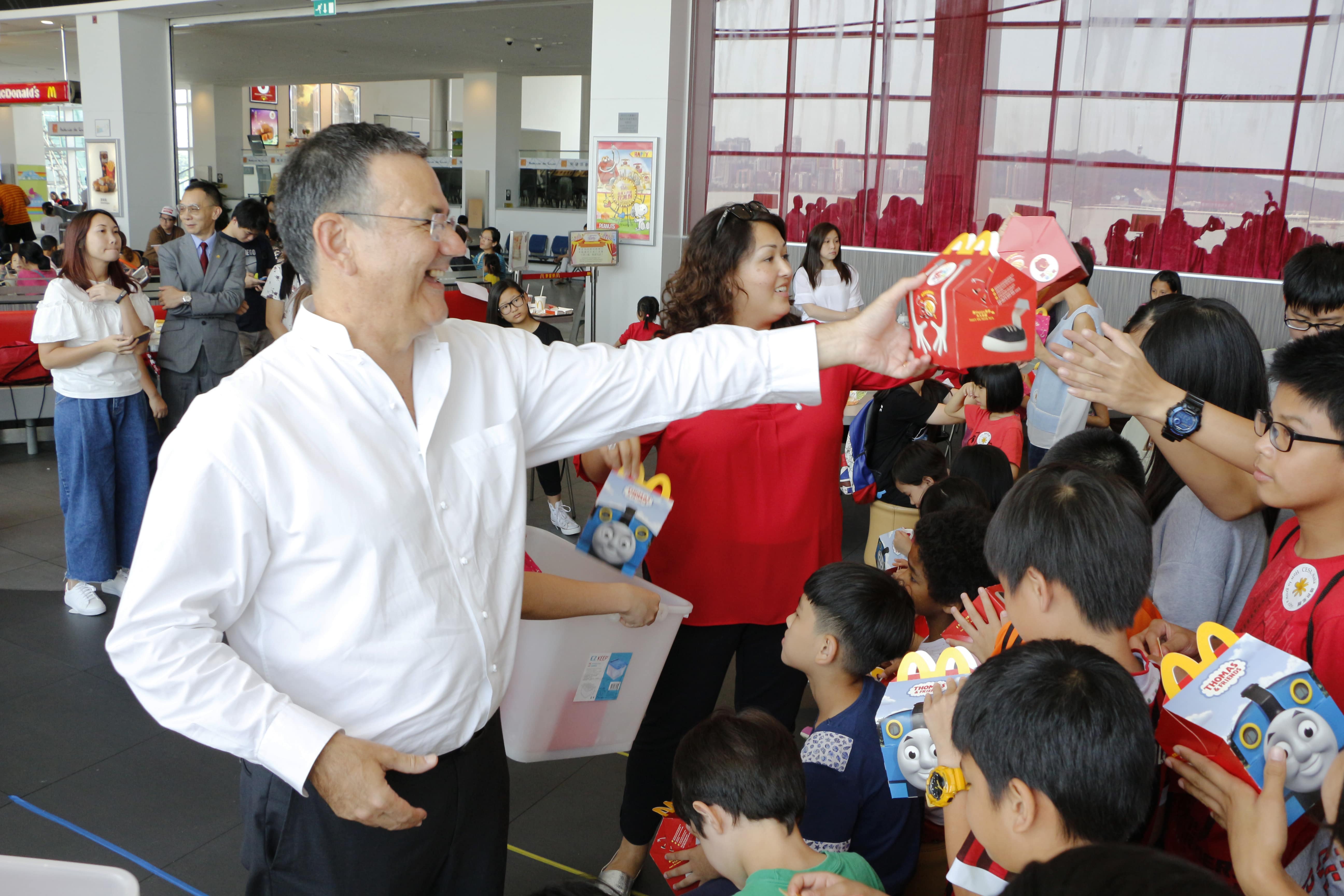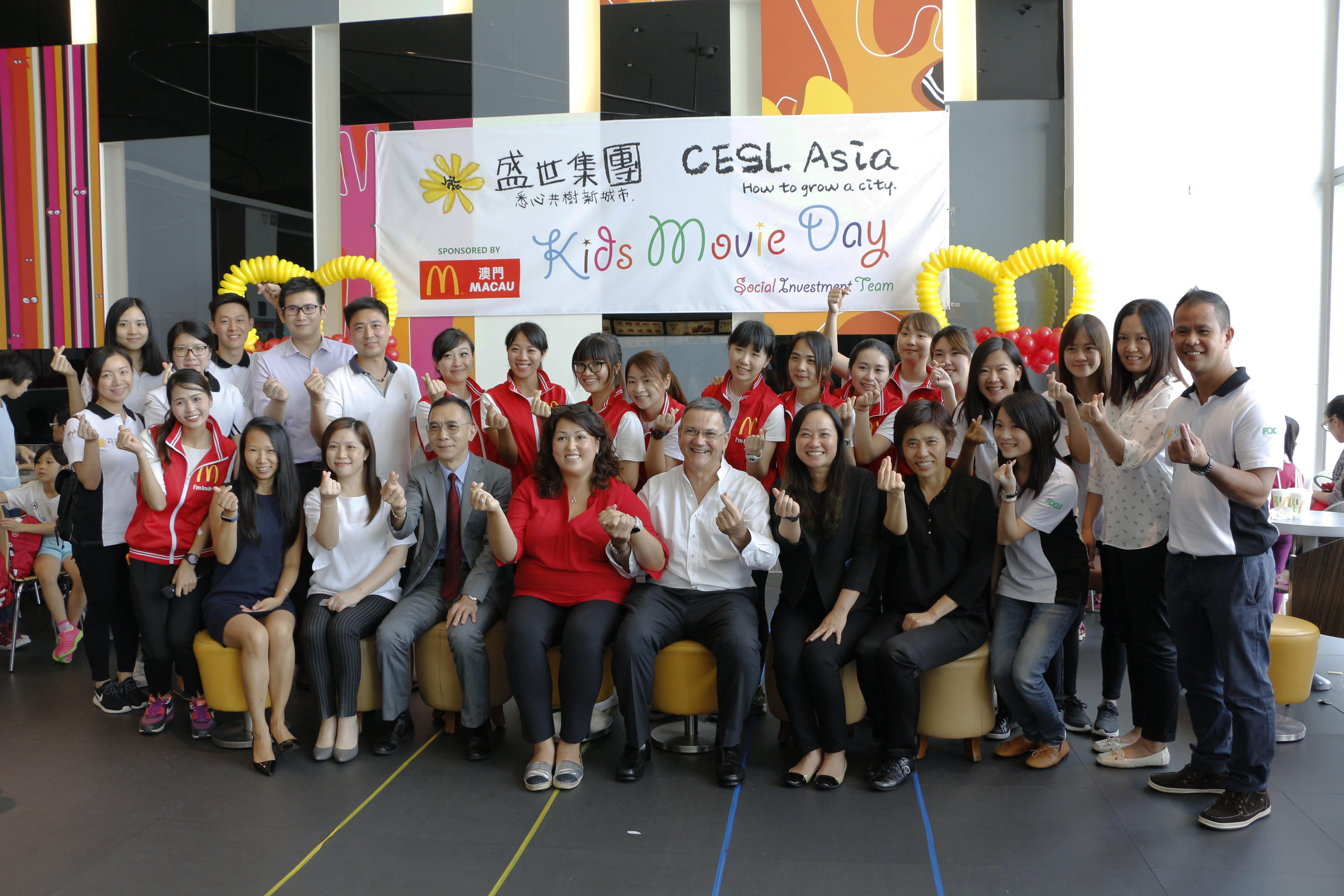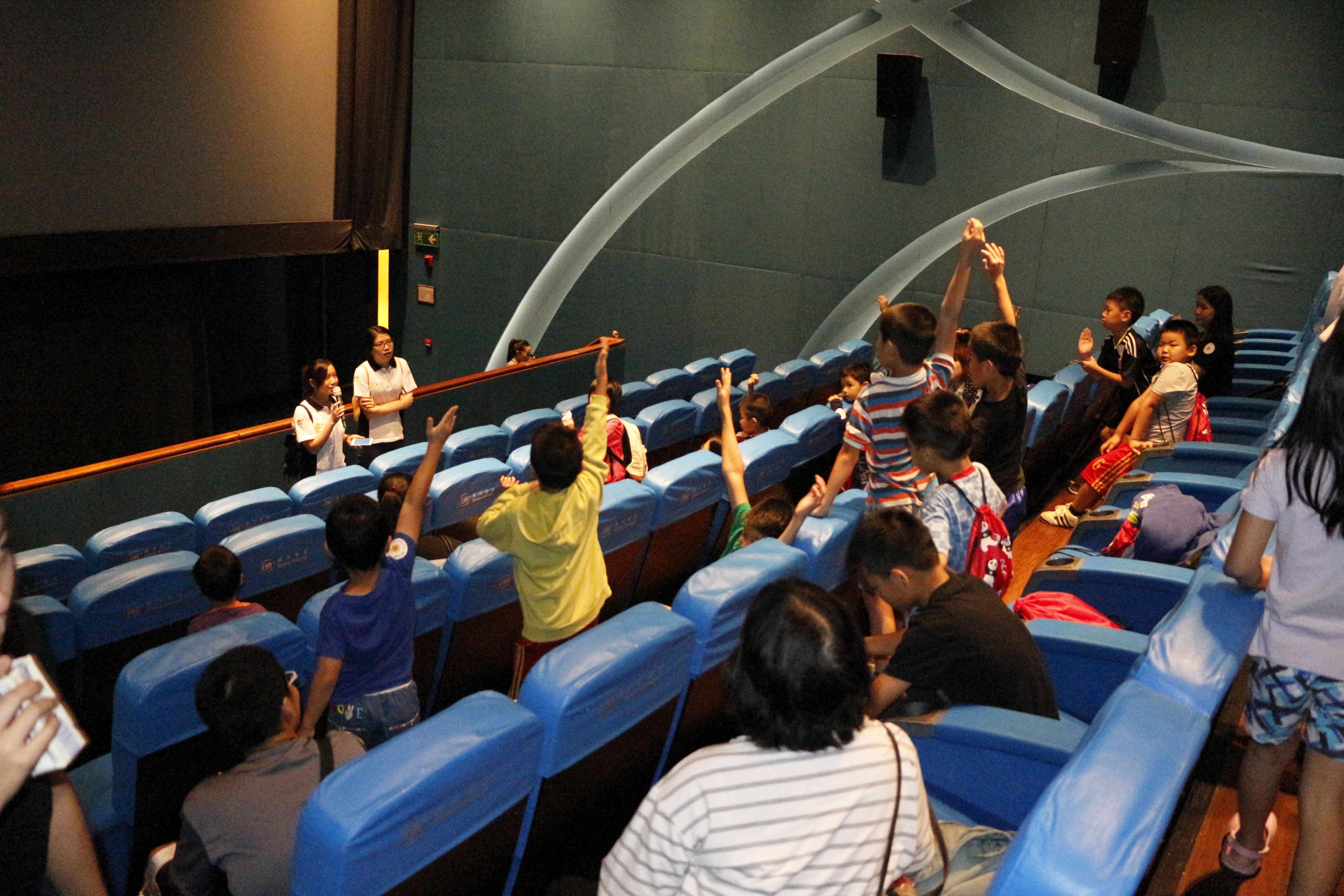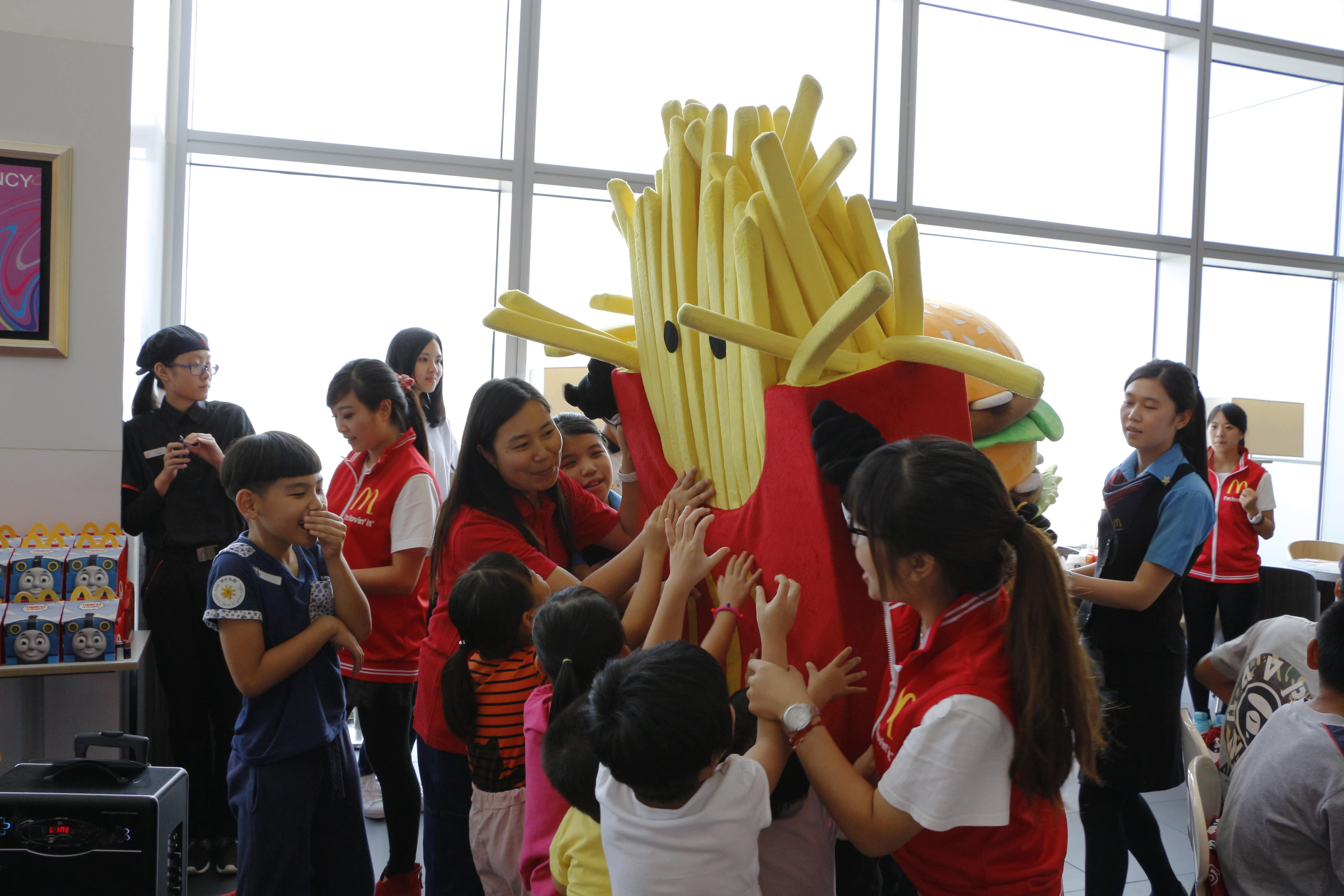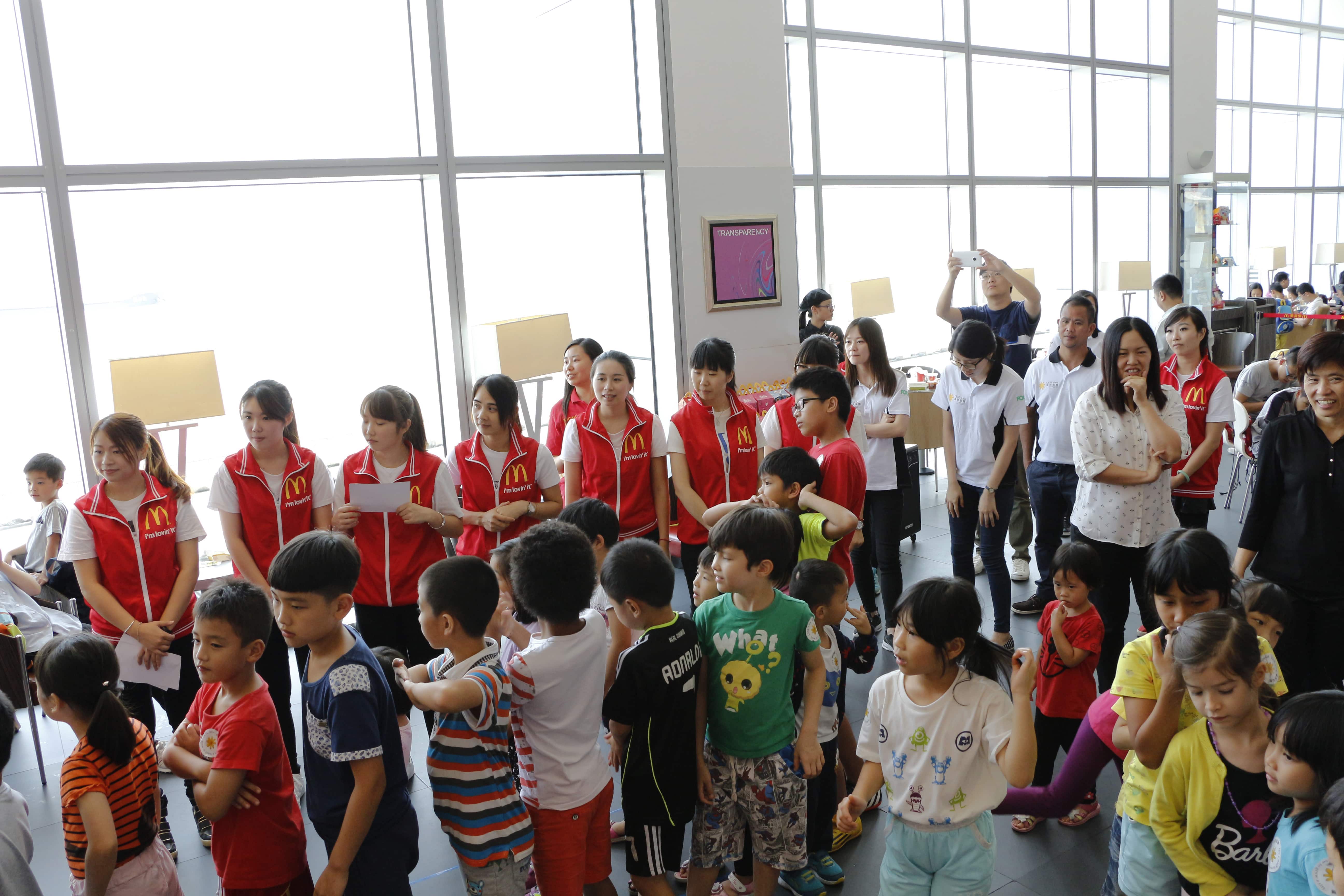 On 24 August, CESL Asia organized its Kids Movie Day for the sixth consecutive year. CESL Asia Social Investment (CSI) Team entertained around 80 local kids with the animation movie Chibi Maruko-chan: The Boy from Italy, through which the company wished to deliver a message of embracing cultural diversity to the kids while they were enjoying the movie. After that, a lunch party at McDonald's restaurant in Macao Science Center was arranged to further amuse the kids.
Golden Burger (Macau) Food Co. Ltd. again bolstered this event by sponsoring lunch meals to all participating kids. The company has an enduring partnership with CESL Asia in the latter's Social Investment Program, jointly fulfilling their social responsibility. The CEO of Golden Burger, Ms. Michelle Ho and the President & CEO of CESL Asia, Mr. António Trindade, together with senior management, were present at the party and had a great time with the kids. The performance of classic McDonald's iconic characters and interactive games aroused continuous peals of merry laughter and exaltation of all participants, perking up an exciting ambience.
Participating kids came from four local child care institutions, Cradle of Hope Association, Fountain of Hope Association, Lotto Home, and Mong-Há Children and Youth Home, many of which CESL Asia have been working with for years to jointly create unforgettable summers for the less fortunate kids. CESL Asia Kids Movie Day over the years witnesses the growth of the kids and meanwhile enables CSI Team to gain precious and beneficial experience.
In 2000, CESL Asia established "CESL Asia Social Investment" fund (CSI), a non-profit fund intended to enhance the intellectual, social, cultural and physical well-being in local community and among staff members. The charitable CESL Asia Credit Card, in partnership with BNU, for years targets the local youth development, investing the company's resources in the future of Macau community.