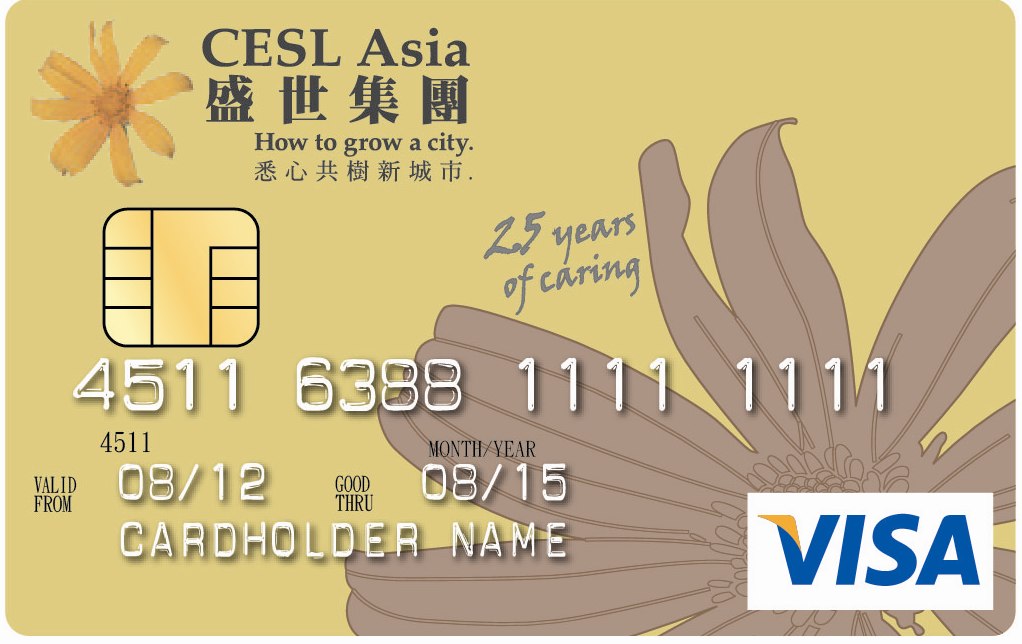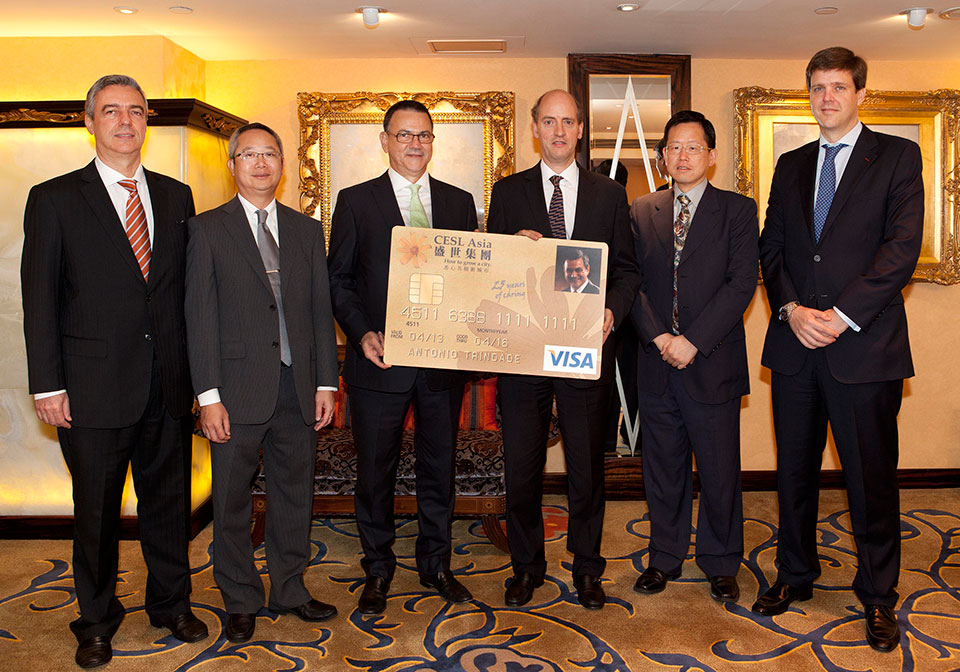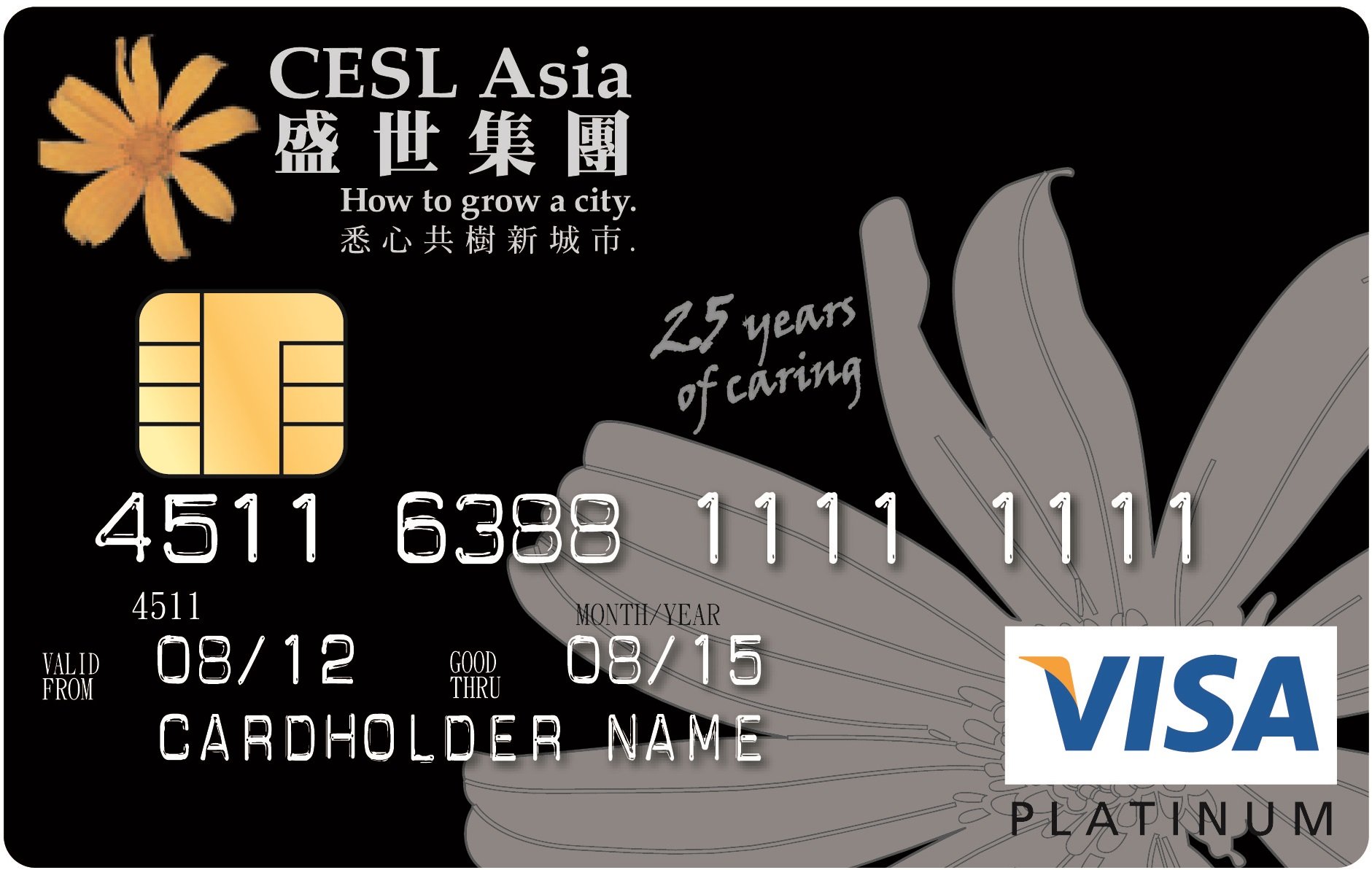 Macau, 29 July 2013 – After launching its Staff Card in May this year, CESL Asia Group and its team members, in partnership with BNU, a major note-issuing bank in Macau, are proud to introduce to the public the CESL Asia Credit Card. This is one of several initiatives that the company has planned this year to highlight the Group's remarkable achievements over the past 25 years. The Card not only makes attractive financial benefits available to all cardholders but also gives them the opportunity to serve as active contributors to the community.
Each year, the company devotes part of its corporate revenue, expertise and other resources to socially worthy investments into education, culture, and charities, among many other ventures, and this year, in addition to these annual contributions, a portion of the income generated from the CESL Asia Credit Card sales will be donated by BNU to be invested in CESL Asia Social Development Programs (CSI) that improve the lives of Macau's youth.
This is a meaningful and an attractive credit card with exclusive benefits for all users, which include a perpetual waiver of annual fees and all the basic privileges of BNU cardholders, including a bonus points scheme, flexible repayment, 24-hour customer service and year-round offers from a wide range of companies and local retailers.
"We wanted to present to the market not only a product with very attractive credit facilities and other financial services provided by BNU, but also with the best offers and discounts from local suppliers of services and products that everyone will require when looking for a loan to finance a family investment or when doing their purchases for useful things of everyday life," said Mr. António Trindade, CESL Asia's CEO.
In 2000, CESL Asia introduced the "CESL Asia Social Investment" fund (CSI), a non-profit fund intended to enhance the intellectual, social, cultural and physical well-being in Macau's communities and among staff members. To fund these activities, each year the company grants a portion of its revenue and, in partnership with its team members and other likeminded organizations which make their contributions, provides valuable resources in support of the objectives outlined in the Social Investment Program.