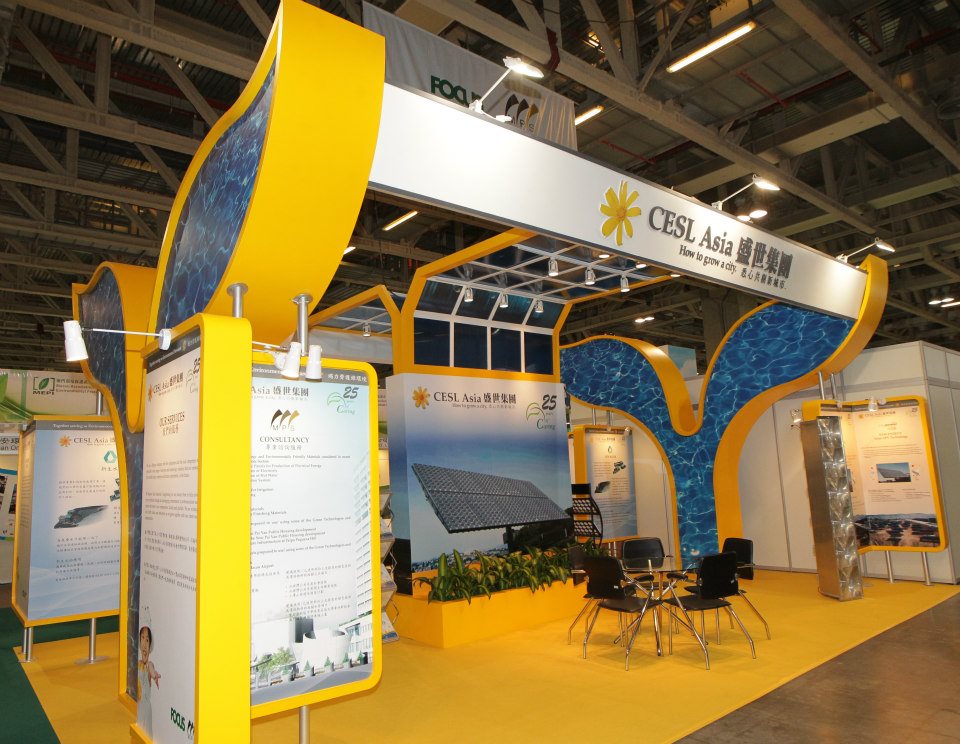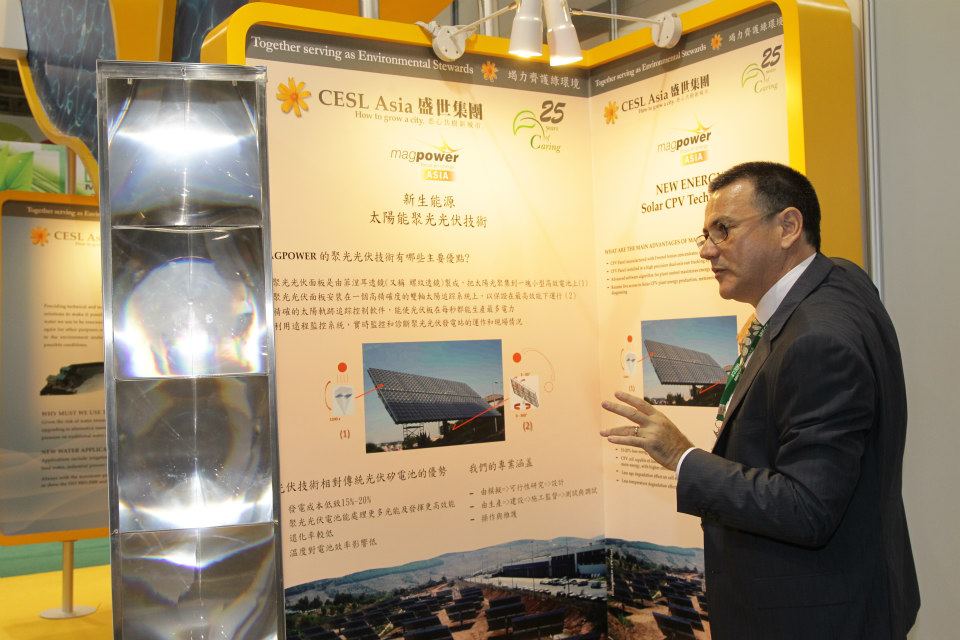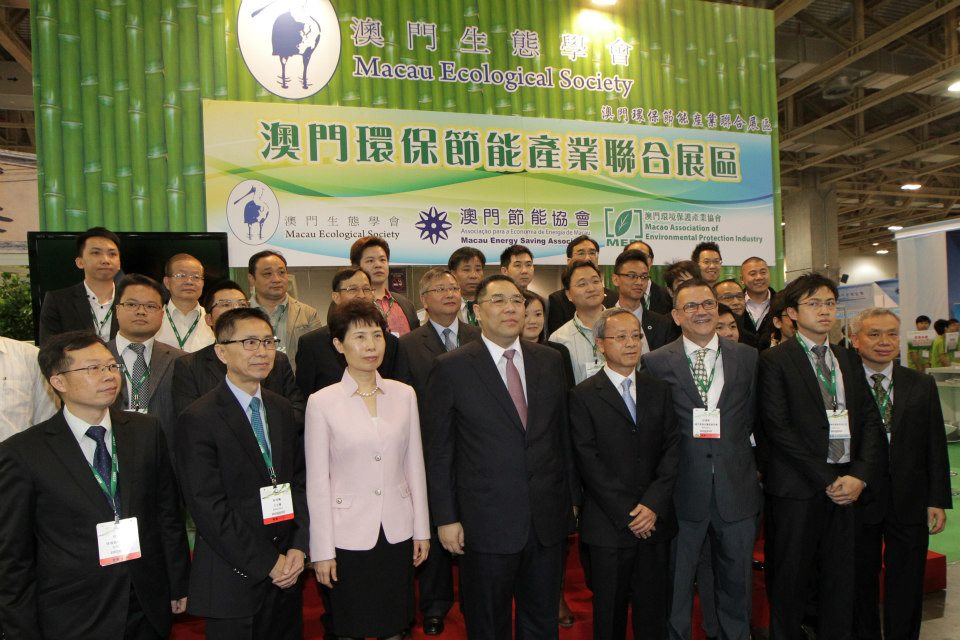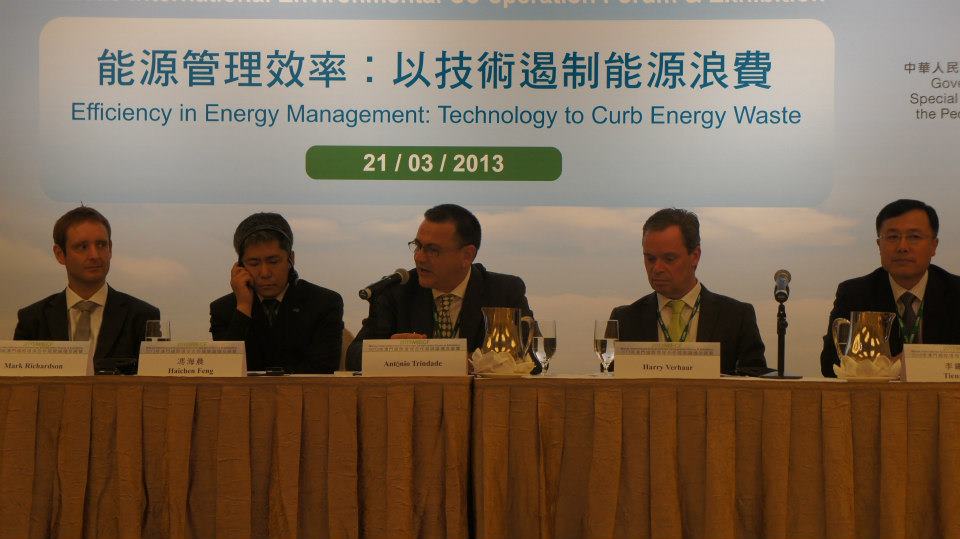 Macau, 19 March 2013 – Celebrating its 25th anniversary, CESL Asia, Macau leading company in environmental services and technologies, will be showcasing its most prominent "green" solutions at the Macao International Environmental Co-Operation Forum Exhibition (MIECF) 2013. As has been our tradition, our subsidiaries Focus (Facilities Management Limited) and MPS (Macau Professional Services Limited), are presenting the best answers in energy efficiency, and our latest news in New Energy and New Water.
Focused in growing and strengthen "green" bridges between China, Portuguese Speaking Countries and Europe,  CESL Asia announced in 2012 the technologic transfer and development agreement with Magpower, a world-leader in CPV (Concentrating Photo Voltaic) solar technology from Portugal, thus contributing to the new energy development in China. This third generation, state of the art solar technology production (to be presented at the MIECF) can reduce solar energy cost by 15-20%. Both companies are jointly developing two solar power plants in Portugal, valued at MOP200 million investment of 6 MW that will be connect in the second quarter of 2013.  
Other new energy ventures of CESL Asia aim to turn organic waste into renewable energy. As a way of solving problems such as odor, pathogens and greenhouse gas emissions, a proposal for Anaerobic Digestion of sludge (producing biogas to be used in a cogeneration system) for the Macau Peninsula Wastewater Treatment Plant, was already submitted to Macau Government. This is a revolutionary process with a high energy surplus that can generate simultaneously electric power and heat from waste water treatment.
With recognized success CESL Asia has contributed in the past 25 years, to the sustainable development of Macau. We have been devoted to grow a better city along with Macau citizens since 1987, encouraging collaborative, progressive mind set and diversity as a way to do better, with integrity, every day. We are a reference company and an employer of choice because we reward everyone.