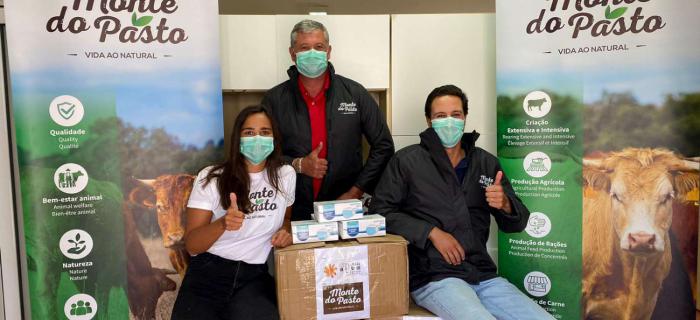 CESL Asia has donated 11,000 surgical masks for the protection against COVID-19 of all its employees at Monte do Pasto and our local communities in Alentejo, Portugal.
The donation was made possible with the collaboration of the Ministry of Foreign Affairs of Portugal, the Embassy of Portugal in Beijing and the Consulate General of Portugal in Macao and Hong Kong that made it possible to safely deliver these masks to Portugal, symbolizing the excellent bilateral relationship and cooperation between companies and institutions in Macao, China and Portugal.
CESL Asia has been actively building social and economic bridges between Macao, China and Portugal through its innovative investment and management services being developed – with a dual base in Macau and Portugal – by its "FOCUS Platform".
In the area of agriculture, the FOCUS Platform aims to promote sustainable agricultural and livestock activities, contributing to the development of the entire Alentejo region and the Portuguese economy.