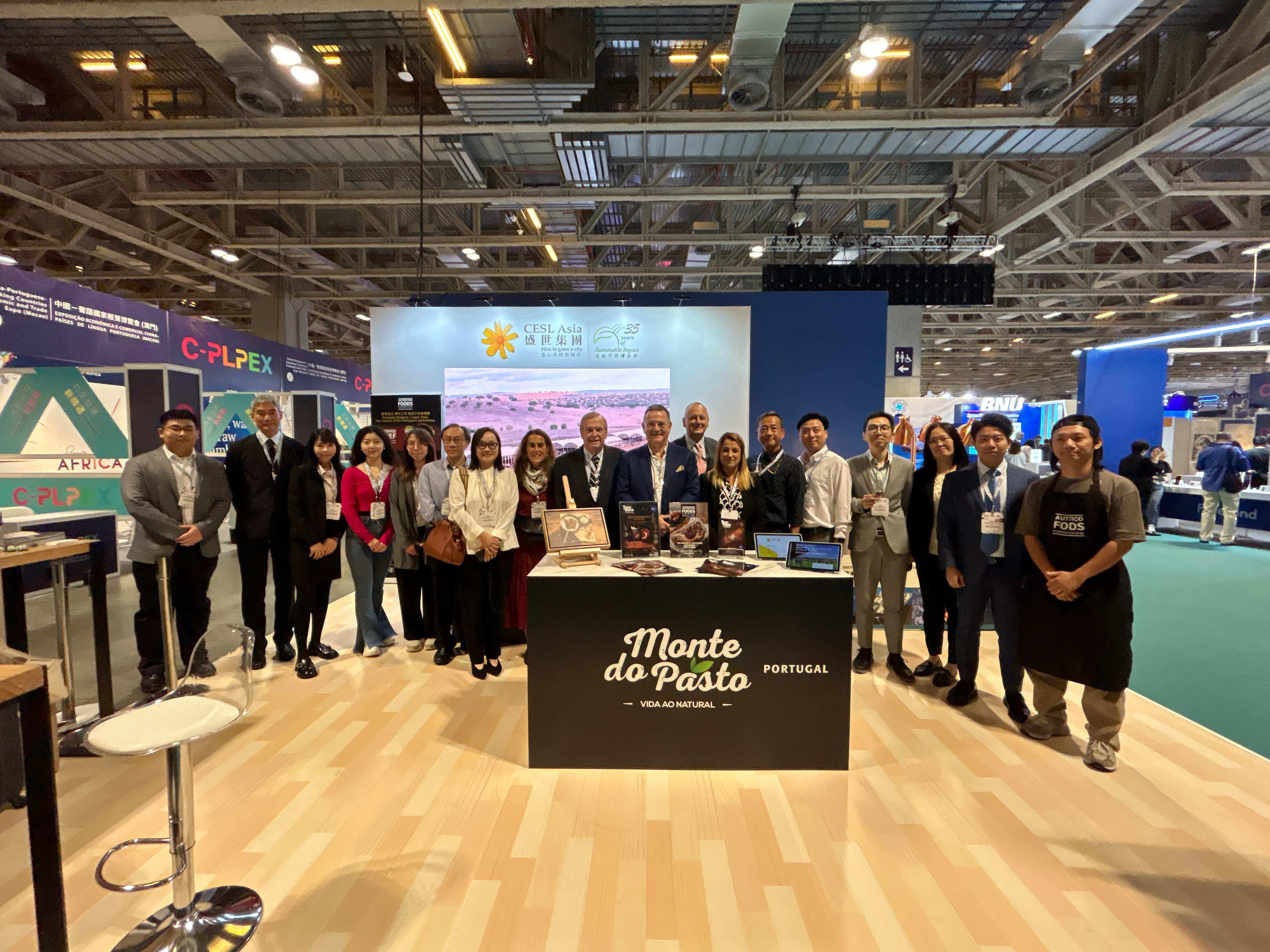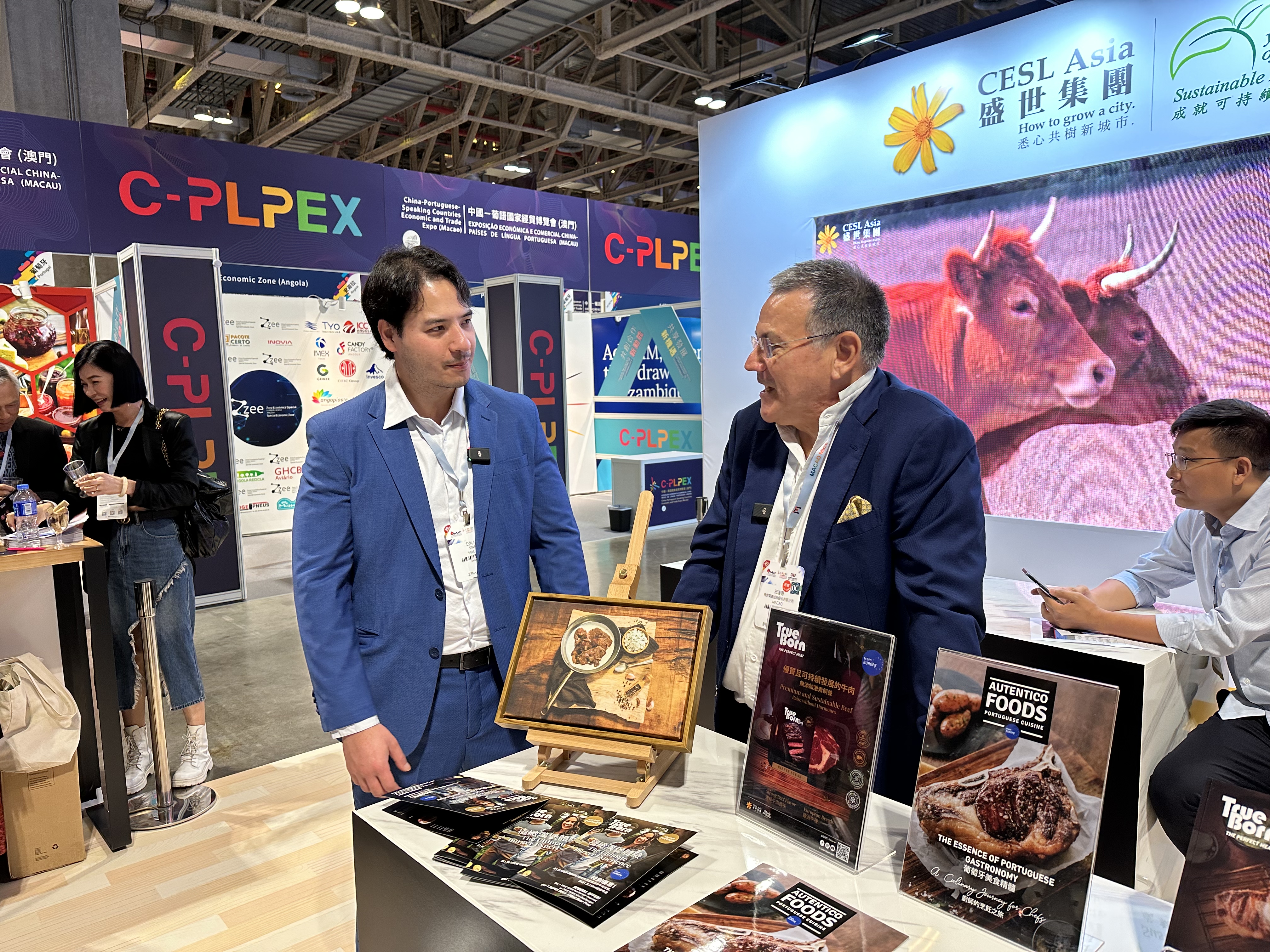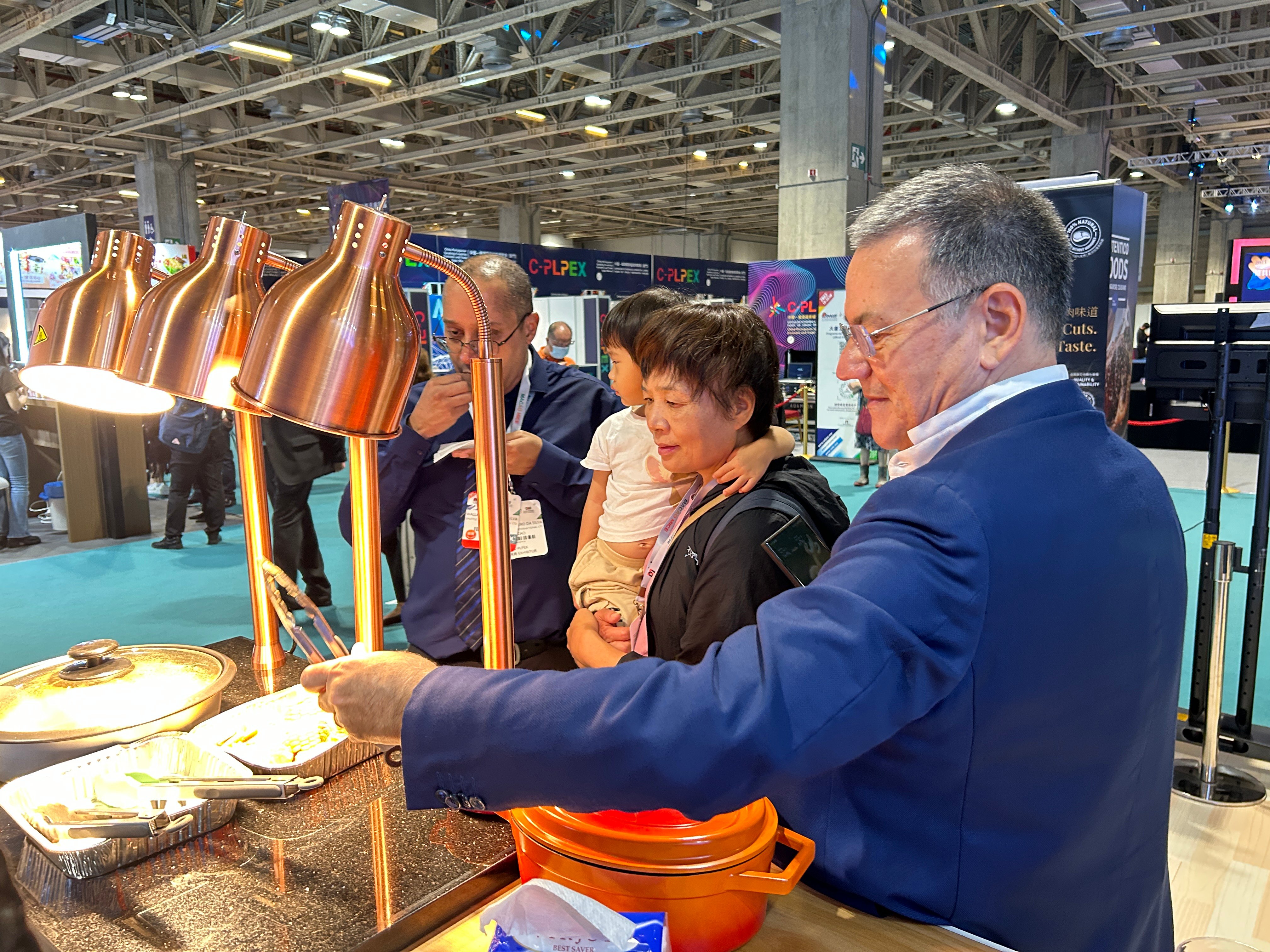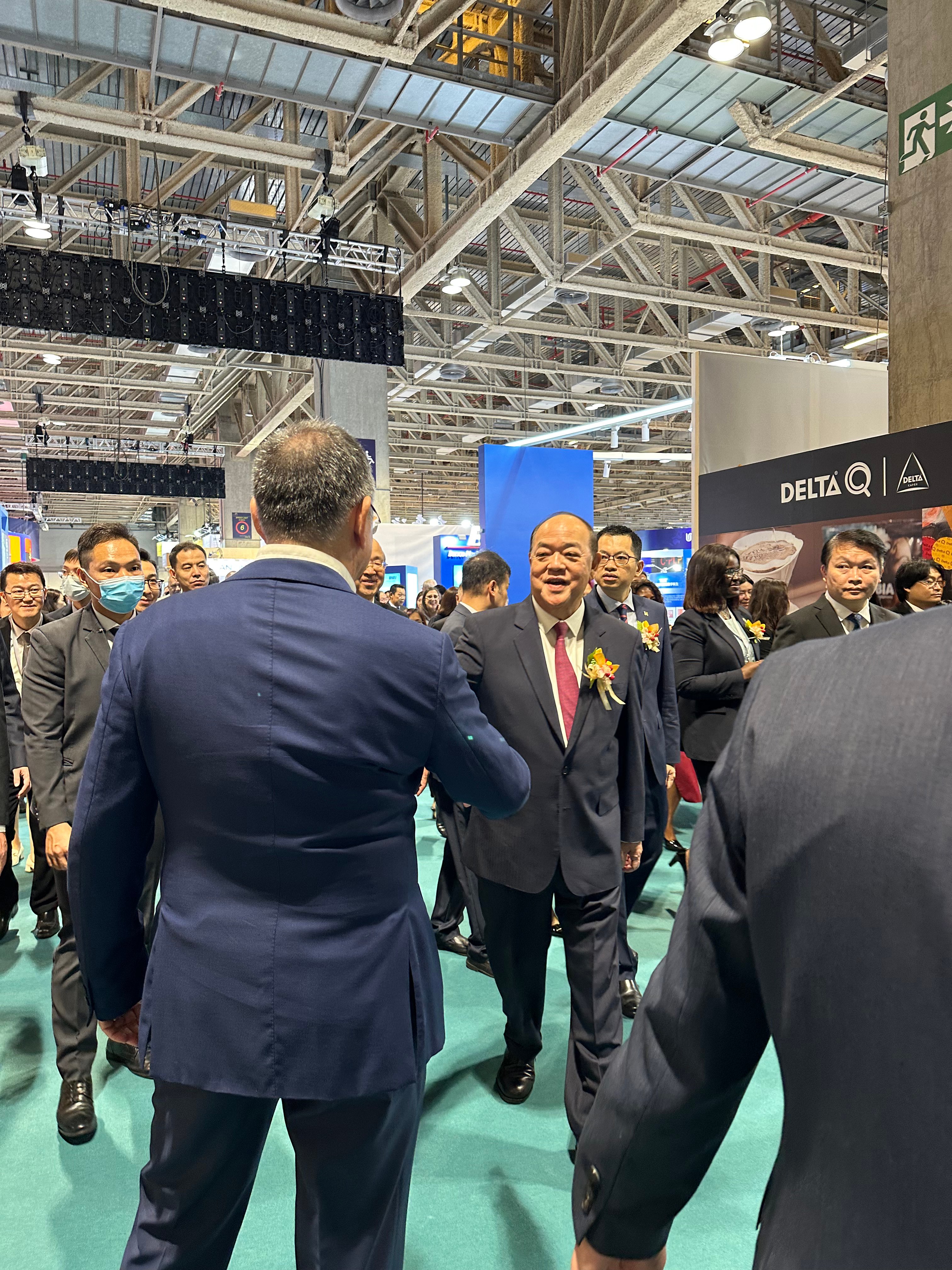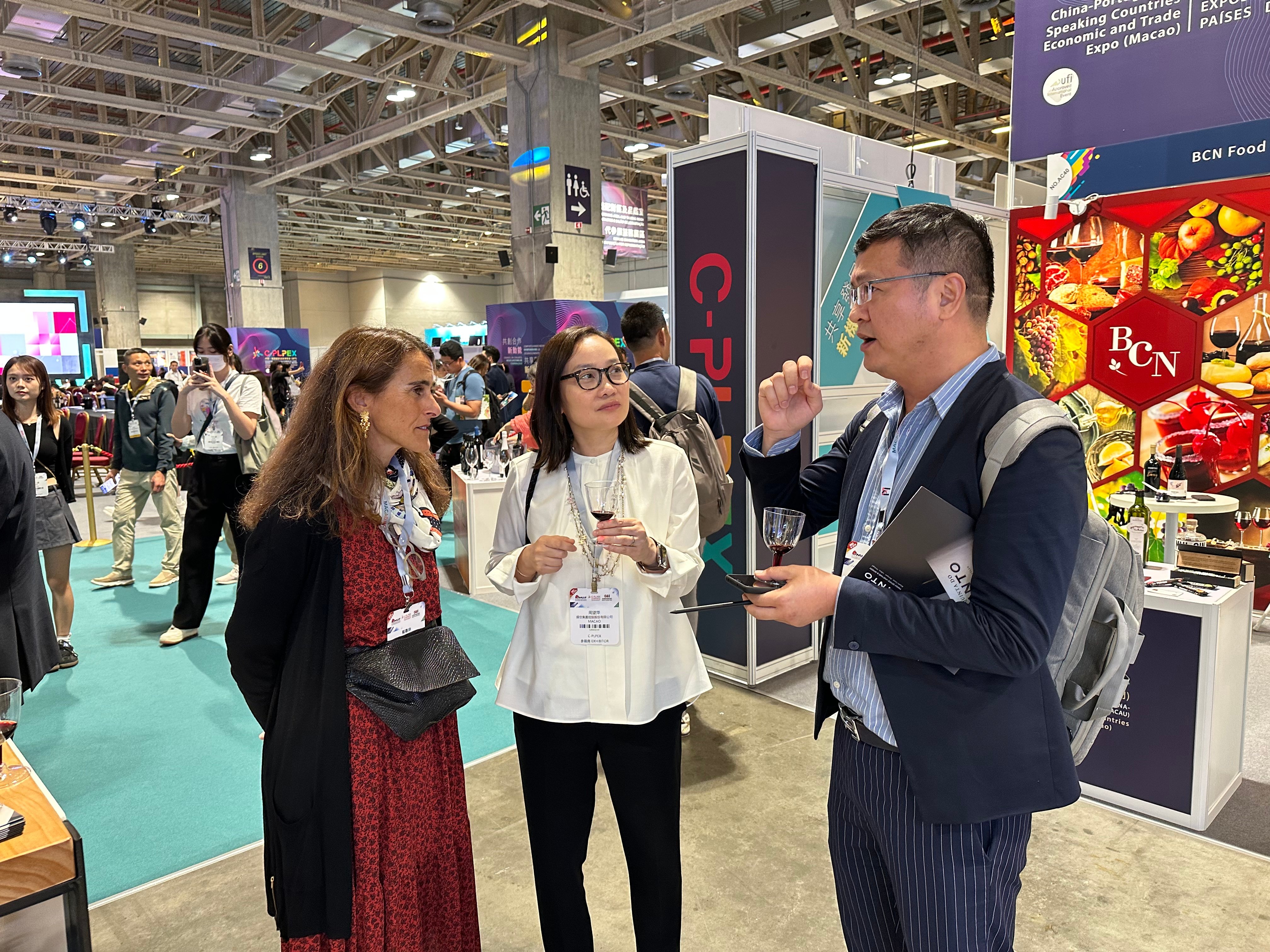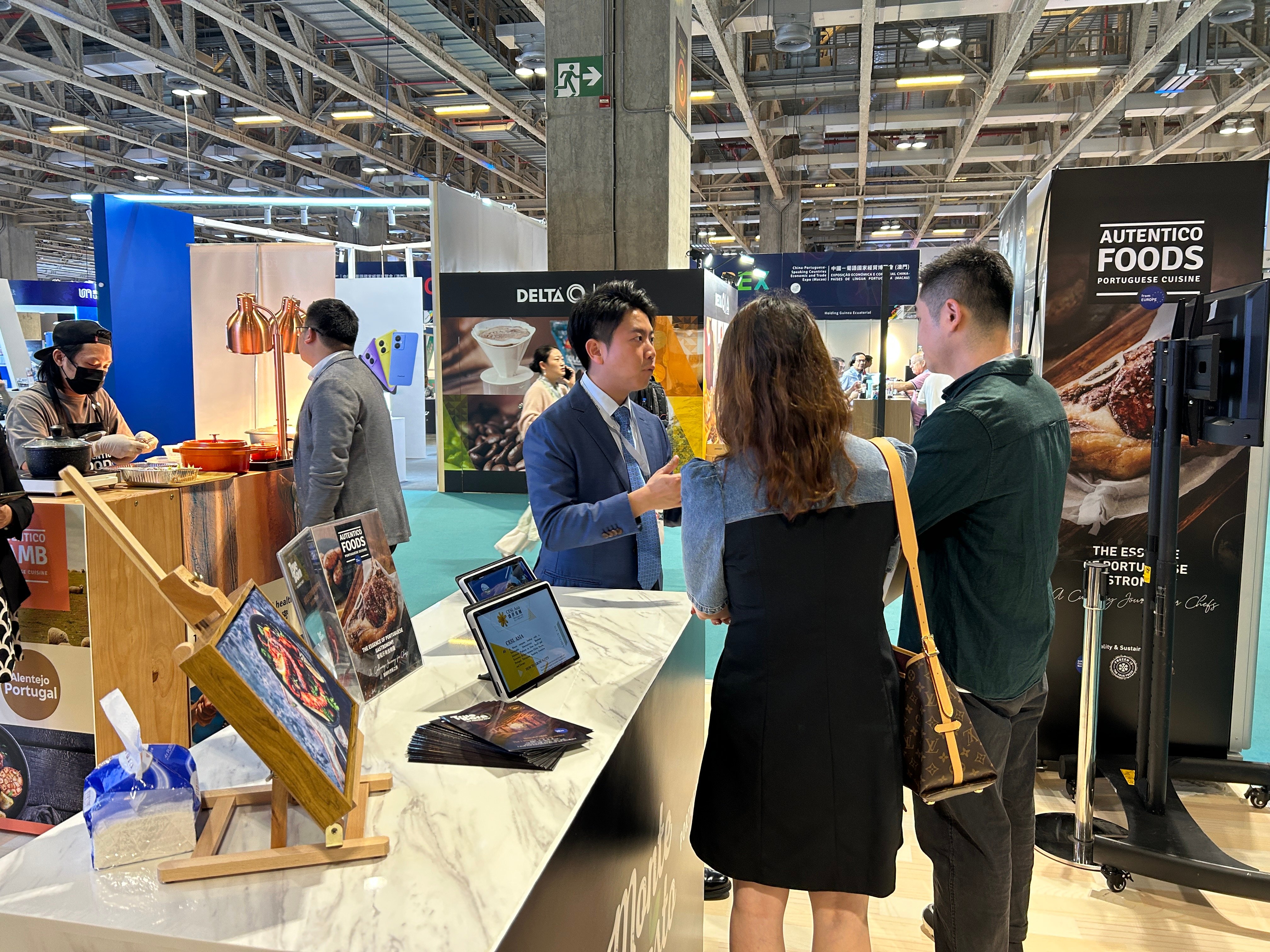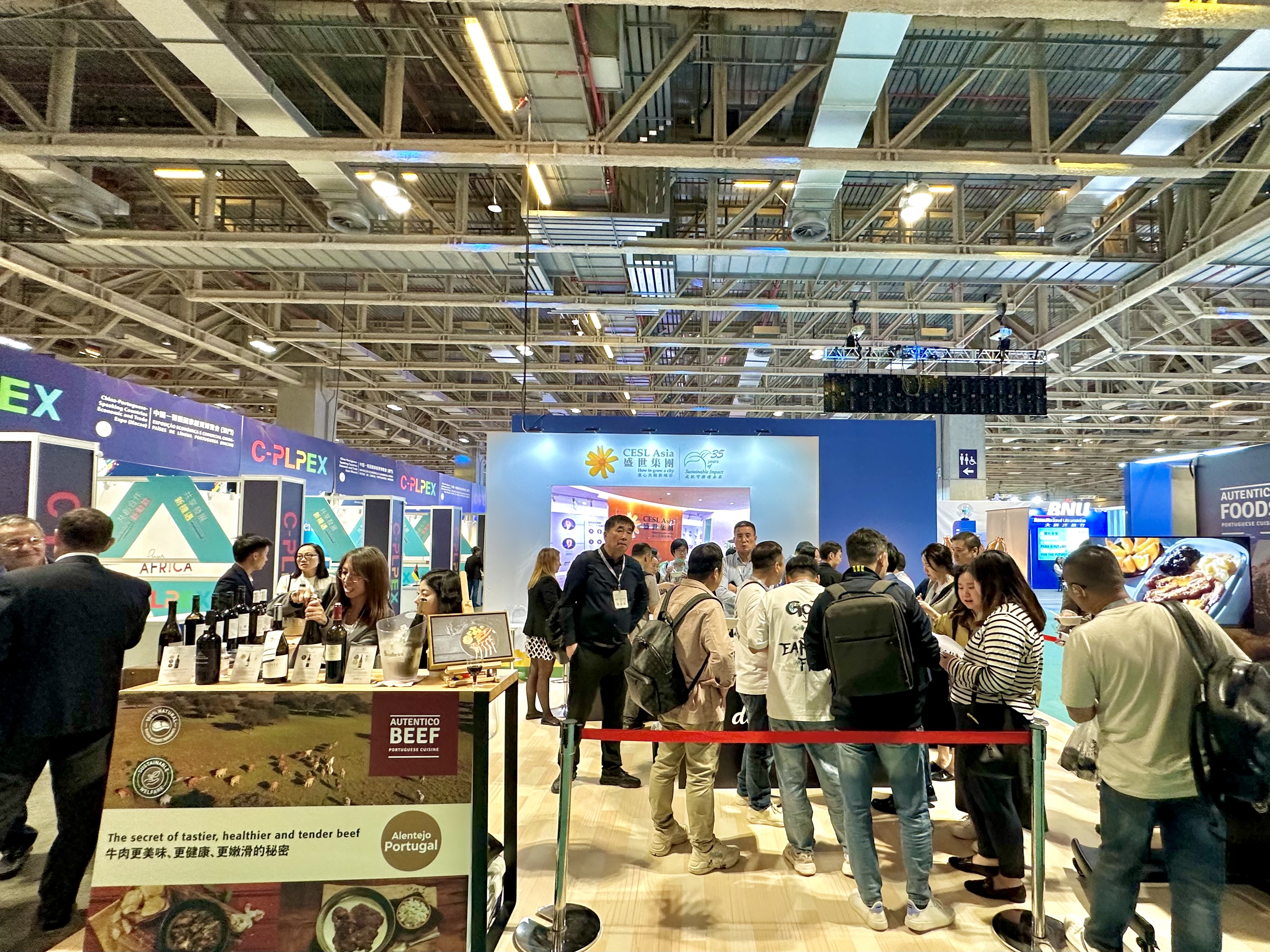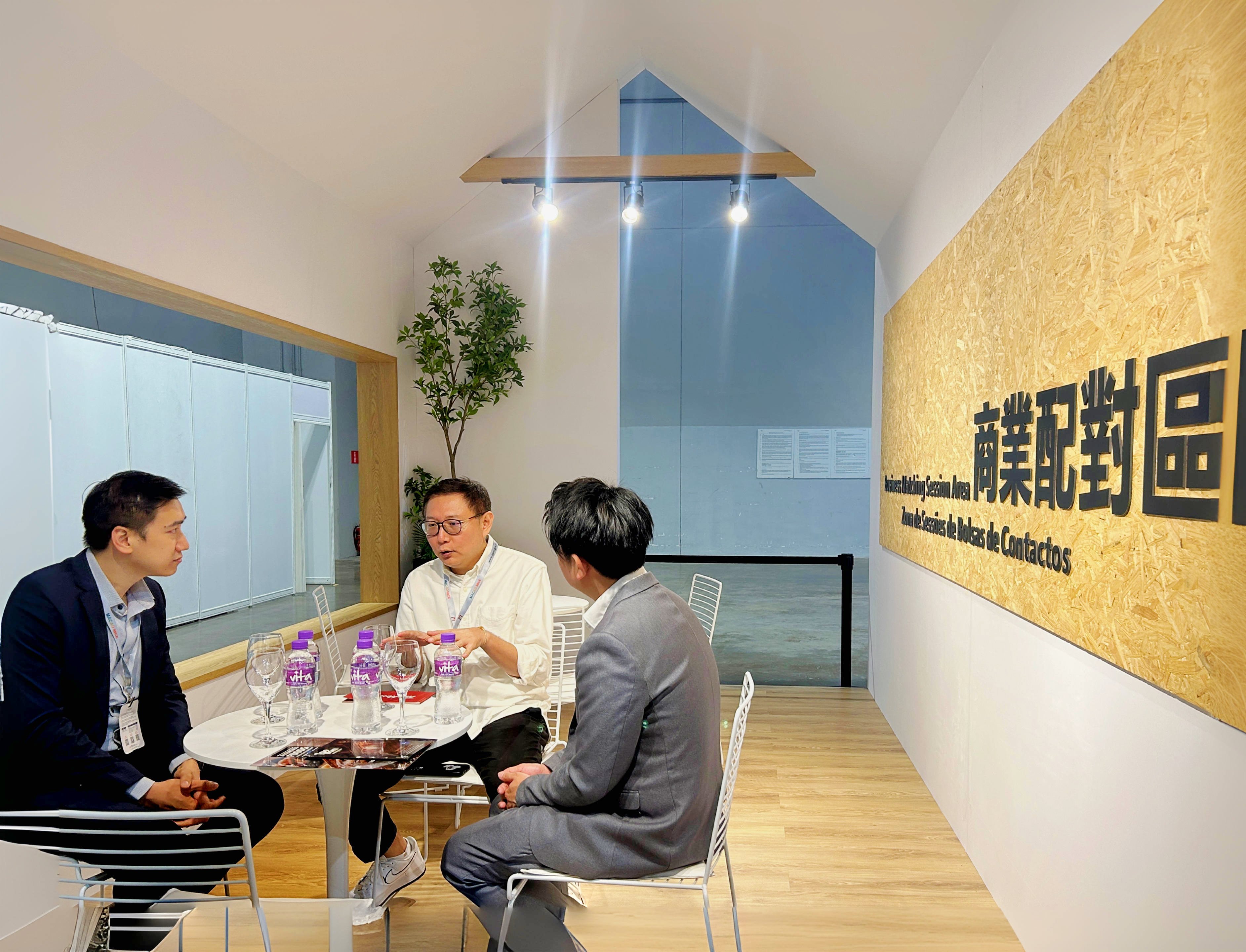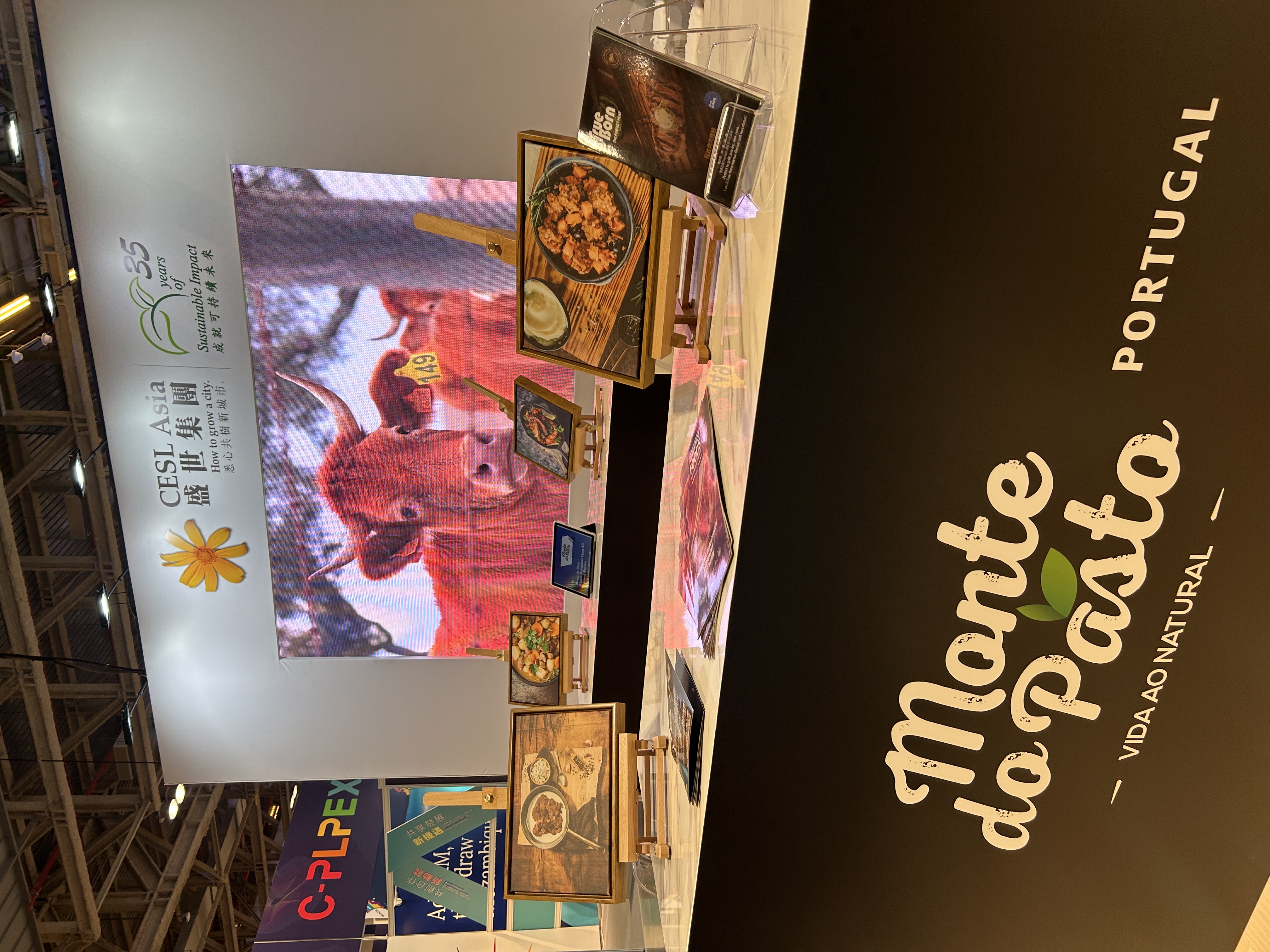 CESL Asia's Portuguese subsidiary, Monte do Pasto, is participating in the 1st China-Portuguese-Speaking Countries Economic and Trade Expo (1st C-PLPEX), taking place from the 19th to the 22nd of October, 2023, at Cotai Expo, The Venetian Macao.
During the event, CESL Asia – Monte do Pasto is showcasing its sustainable food brands, including Autentico Foods – Portuguese Cuisine, which offers a range of high-quality meats (beef, lamb, Iberian pork), seafood (sardines, codfish, octopus, and others), and snacks (codfish cookies, and more) for food service. We are also presenting True Born, a range of ultra-frozen premium sustainable beef and lamb for quality retail.
Visitors have the opportunity to sample a selection of our products and explore the business opportunities offered by Monte do Pasto's commitment to excellence. Quality, authenticity, sustainability, and safety are the cornerstones of our products, as we adhere to stringent European Union regulations, ensuring the highest standards.
Portuguese gastronomy is emerging as one of the best in the world. In 2023, Portugal received a distinction from the world-renowned Michelin Guide, which recognized this "creative corner of Europe as a culinary destination in its own right." This recognition acknowledges the quality of the Portuguese food system, comprised of unique natural ecosystems in both farmlands and the sea.
According to António Trindade, President and CEO of CESL Asia, "As in the past 10 years, CESL Asia is still investing substantial resources to support the diversification of the company's business, benefiting from the gradual diversification of the Macau economy in the context of the Silk Road and Macau Platform initiatives. In addition, due to our own positive experiences in recent years facing economic challenges, we are advocating for business associates and government entities alike to seize the opportunity for cooperation, to open their respective markets, and develop direct commerce, logistics, technology, and other economic and knowledge exchanges. By being innovative and investing wisely to create an efficient 'infrastructure' for economic cooperation between the two countries, reaching the EU and emerging markets in Africa as well as Central and South America."
Clara Moura Guedes, CEO of Monte do Pasto, considers this event "a great opportunity to showcase the quality of Portuguese meats, seafood and snacks and position Portugal as a high-end exporter in the fast-growing Asian economies. With a strong focus on exports, Monte do Pasto is well-positioned to take advantage of the commercial opportunities that arise and can also serve as a knowledge partner for businesses in sustainable meat production, as we have been investing in innovative livestock rearing to produce high-quality sustainable meat."
CESL Asia – Monte do Pasto's presence at C-PLEX also aims to reinforce our commitment to Macau's role as a platform connecting China and Portuguese-speaking countries and strengthen the historical trade ties between both nations based on shared values, principles, and quality.