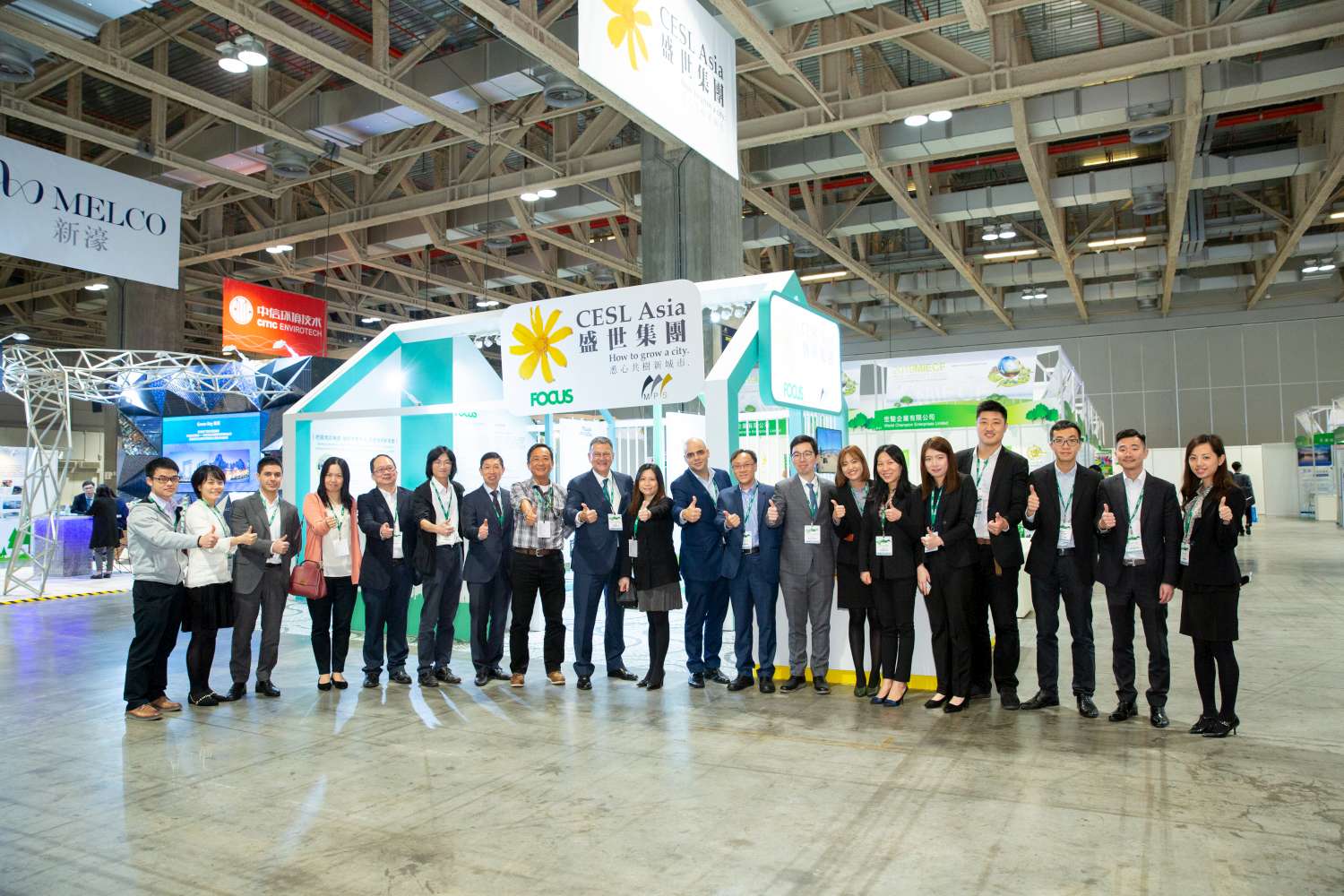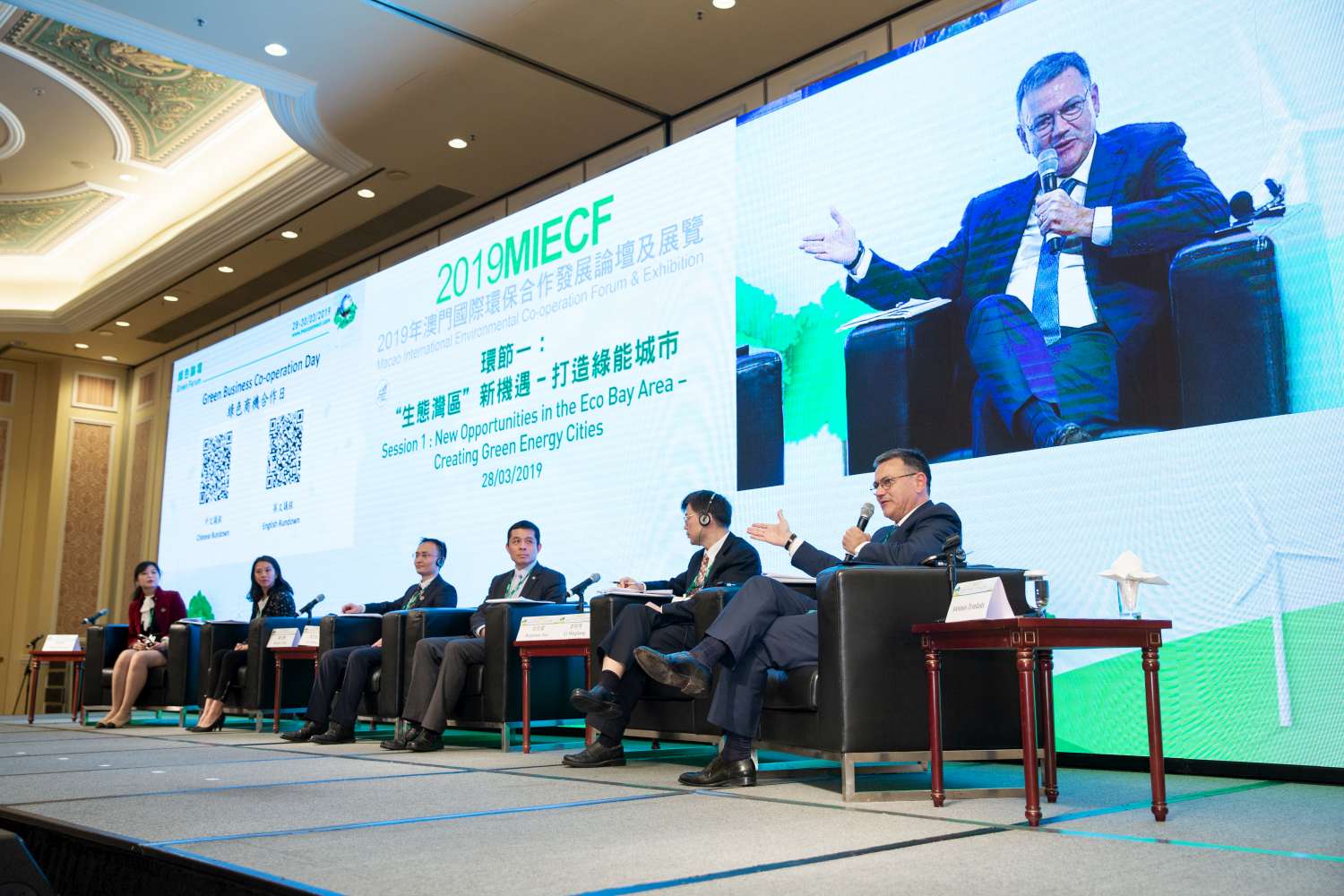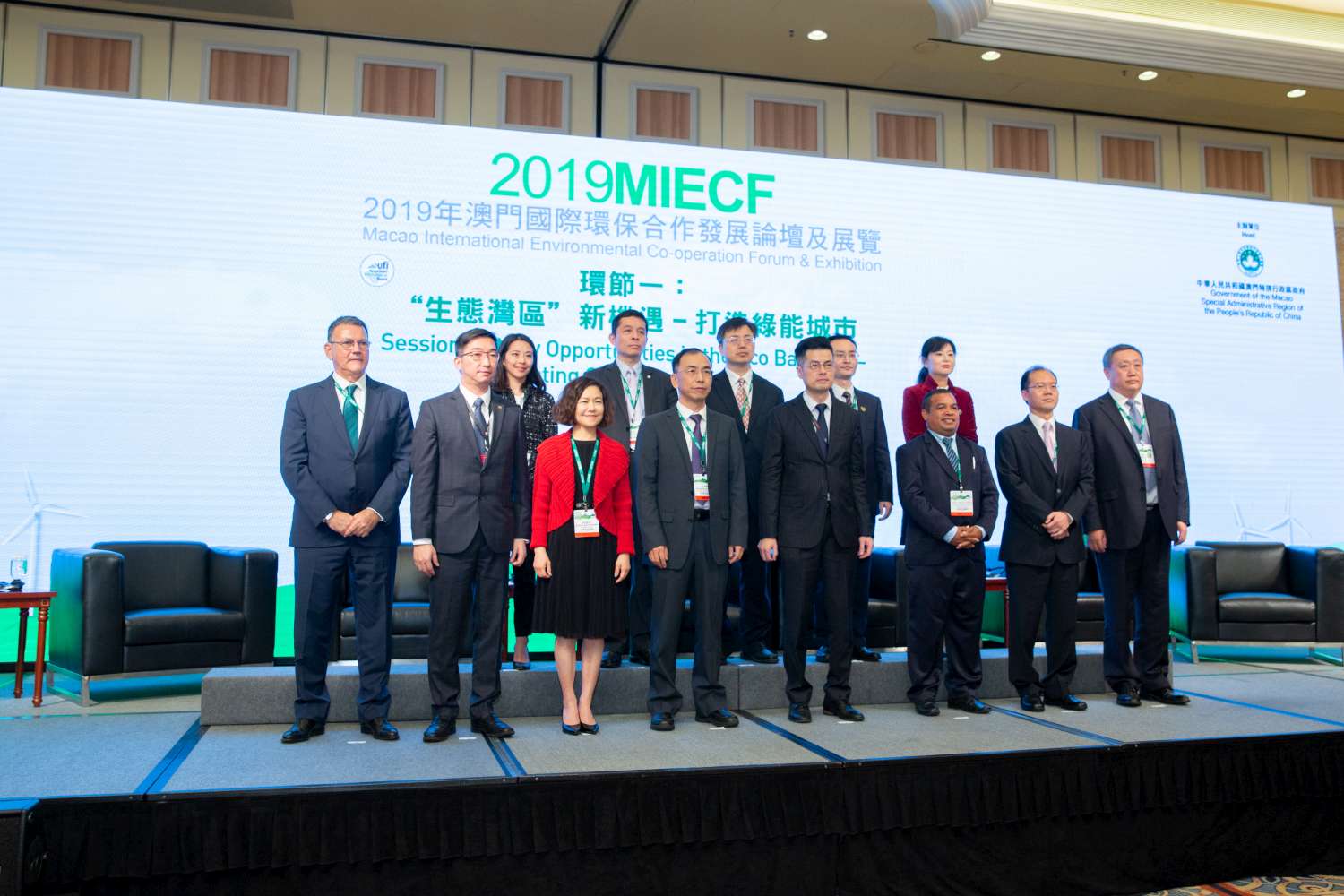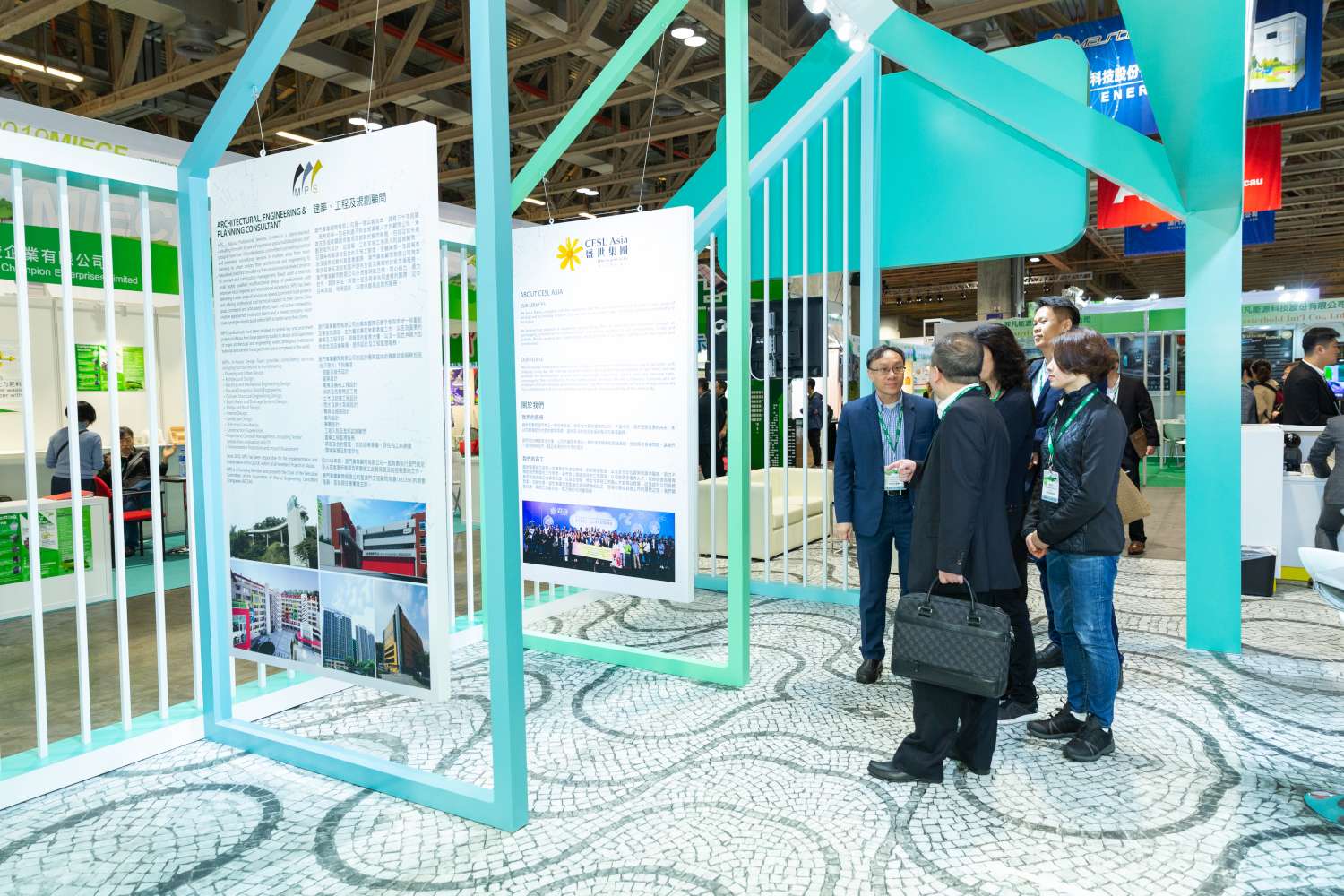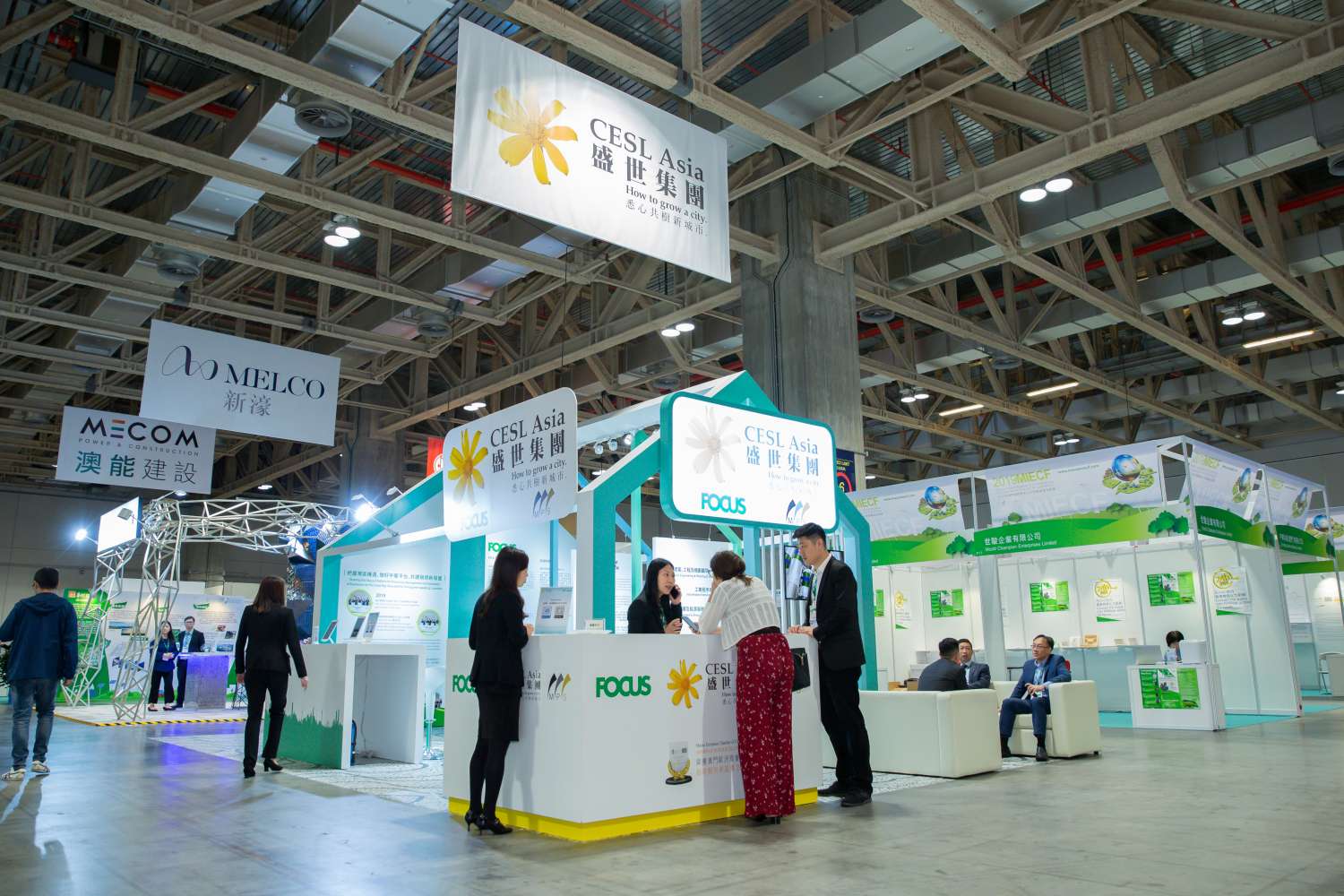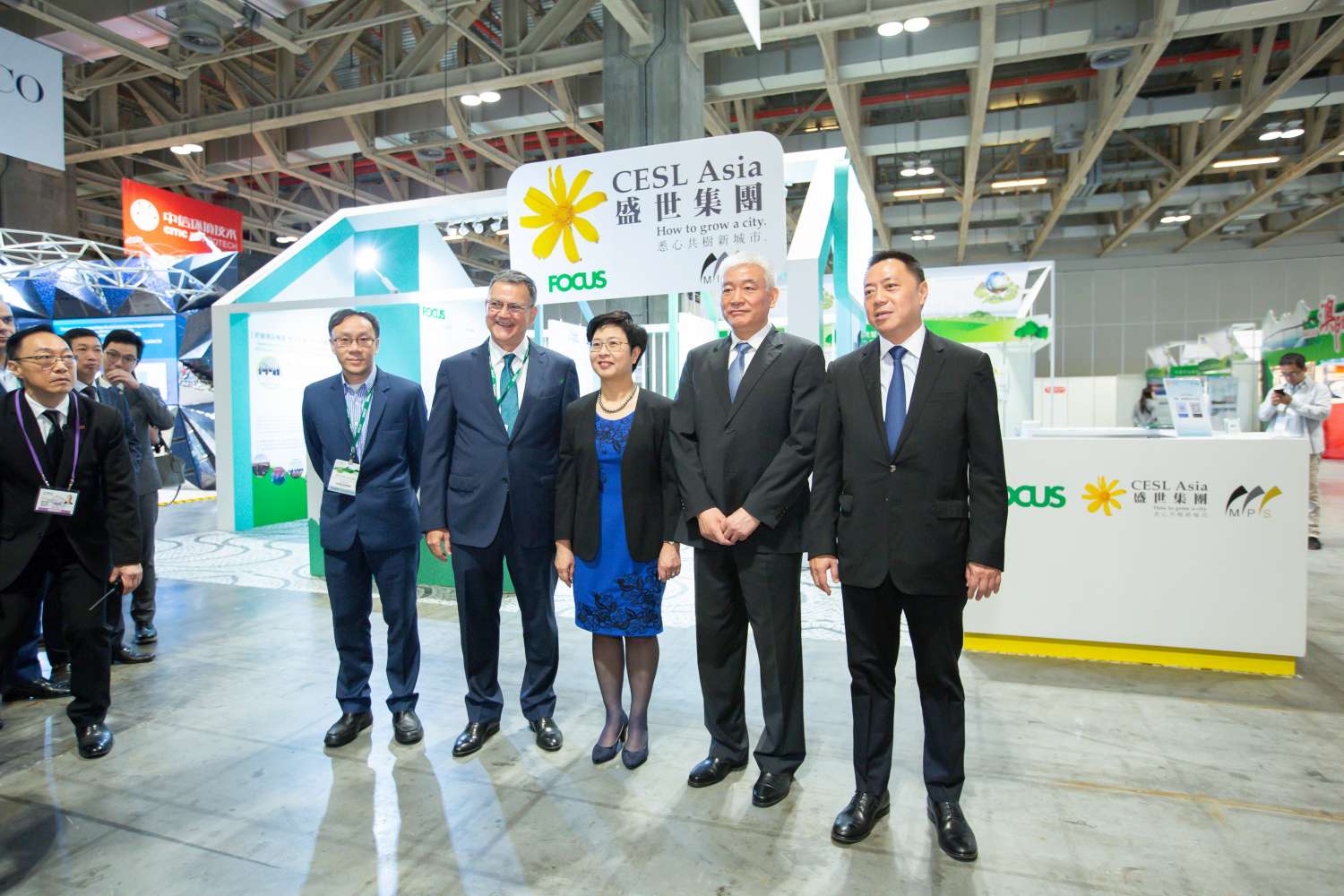 CESL Asia always commits itself to providing innovative services and technological solutions to the community we serve while it envisages mapping out a sustainable and environmentally friendly blueprint for its Macau business with a proactive, farsighted mindset. Accordingly, and inspired on the "Belt and Road" Initiative, the Great Bay Area Plan and "Commercial and Trade Co-operation Platform between China and Portuguese Speaking Countries", CESL Asia is expanding the business in Portugal under the foundation of its own "Growing Platform Strategy".
The Macao International Environmental Co-operation Forum & Exhibition (MIECF 2019) will be held from 28th - 30th Mar in the Venetian Macao. This is the 12th consecutive year CESL Asia participates in supporting the mega event and exhibits its platform for Financing, Management and Operation of Business between China and PSC, highlighting its own "platform" solutions to businesses in the Great Bay Area, Macau and the Portuguese Speaking Countries. The booth of CESL Asia is located in O15 where the President and CEO, Mr. Antonio Trindade will moderate a panel of expert speakers under the topic of "New Opportunities in the Eco Bay Area - Creating Green Energy Cities" on 28 Mar in the afternoon during the exhibition and you are most welcome to visit us.
Over the past decades, CESL Asia established a team of innovative professionals with accumulated expertise in investing and operating businesses in Macau and Portugal, understanding local markets and their specific culture, which became the unique advantage of the group to further leverage Macau as a platform to facilitate the development and diversification of the group activities to the new markets in the Portuguese speaking countries. As early as 2012, CESL Asia started its expansion by investing in the production of renewable energies in Portugal and in local, qualified management and operations teams, from where the company expects to increasingly develop its presence in the Portuguese Speaking Countries, Europe and other emerging markets. More recently, CESL Asia signed a commitment to acquire a business in the agricultural sector in Alentejo, Portugal, an asset with 3,700 ha of agriculture land (Macau is about 3,000 ha) as well as other cooperation agreements to better explore multi-party investment opportunities in China, Macau and the PSC, consolidating CESL Asia as the leading company from Macau with "platform solutions" for businesses in the Great Bay Area.
All of this will be on show for the local and international visitors that CESL Asia hopes to welcome at the MIECF 2019 and discuss opportunities to further leverage the advantages of its platform while embracing the new opportunities arising from the Great Bay Area Plan.